Sample Logic is offering a 83% discount on the Cinematic Guitars Organic Atmospheres Kontakt Player powered virtual instrument that is designed to be your all-in-one cinematic atmosphere solution.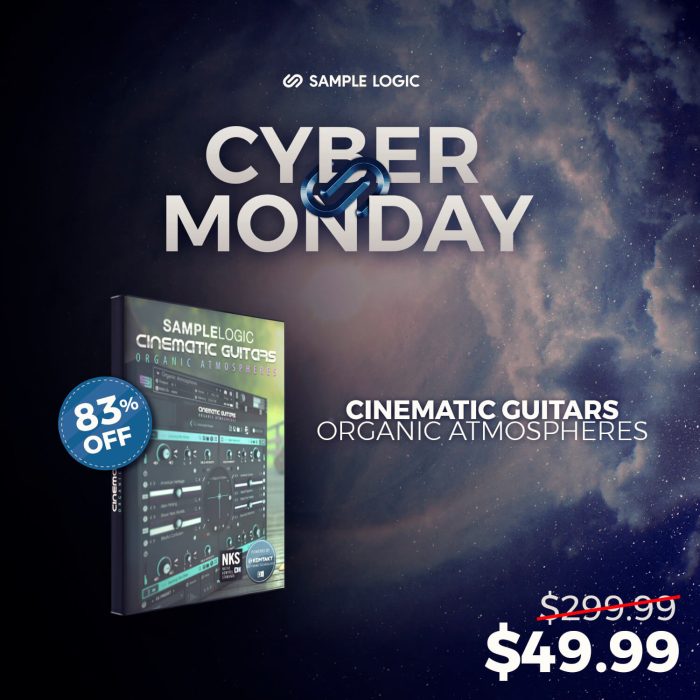 CPowered by Native Instruments Kontakt Player, this definitive collection advances the legacy of the CINEMATIC GUITARS family by delivering samples and presets aimed squarely at organic atmospheres and soundscape creation.

Derived entirely from recording real acoustic guitars of all shapes, sizes, and styles, CINEMATIC GUITARS ORGANIC ATMOSPHERES allows for an astronomical array of diverse, organic sounds in inventive ways emphasizing both the natural and earthy tones of realism and the imaginative world of cinema. All are a perfect fit for its inspired nomenclature.

Needless to say, an inspiring individual was tasked with creating all the original samples from a suitably sizeable guitar collection — composer, performer, and producer extraordinaire Steve Ouimette, namely… famed for his Guitar Hero exploits.
Cinematic Guitars Organic Atmospheres is on sale for only $49.99 USD through November 30th, 2020.
More information: Sample Logic