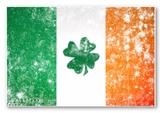 Cinesamples has announced a St. Patrick's Day Sale, offering discounts on selected products.
From March 17th – March 20th, Cinesamples will be having a 20% off sale on CineOrch, DOW II, and Voxos.

Cinesamples St. Patrick's Day Sale COUPON: "LUCKYCHARMS"
The offer is valid only at the Cinesamples online retail store.
More information: Cinesamples