Cinetools has released Galactica, a sample library that features 1,200 high quality futuristic sound effects.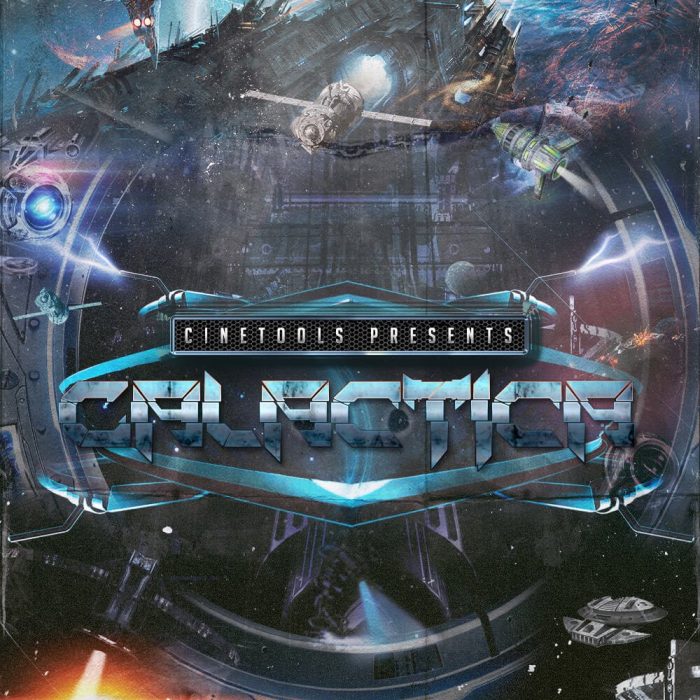 The pack covers a wide range of elements that are ready to go such as galactic/spacey and robotic type sfx, interface sound elements and raw source sounds plus more…
This ultra-sonic sample library brings you production-ready elements as: giant servo machines to big spaceship rumbles, star-craft pass-bys to energy bursts, power on/off to transmitting, system errors to data transfers, telemetry navigations to variety of futuristic and galactic weapons, machine room ambiences to empty space atmospheres, futuristic transitions to weird morphing layers, computer scanners to supersonic plasma jets, little droid calibration to ultrasonic testing, small servos brain checks to galactic-craft airlock opening and closing, rocket launchers to submachine guns and rifles, interstellar frequencies to weird signals, electrical hums to static radio noises, stationary machines to small engines, big hatch opening, space shuttle fly-bys, user interface sound effects including vast selection of different confirms, denials, neutral beeps, subtle sweeps, organic clicks and more..

All of these sounds made exclusively to provide cinematic lovers a truly diverse sonic palette for creating high definition cinematic sound effects, you can use these sound FX as they are or mix and match them with other elements from this collection to create your own ideas.
Galactica features
7+GB of raw content including 1,200 high quality futuristic sound elements.
Includes 18 alerts & malfunctions, 74 atmos & backgrounds, 11 computer rooms, 13 energy, 10 machine halls, 27 space & planets & stars & galaxies, 13 spaceship, 30 calibration & maintenance, 30 computer & telemetry, 22 door & hatch, 30 energy, 21 operator voices, 41 pass-bys & fly-bys, 38 robotics, 34 servos & machines, 43 spaceship & spacecrafts, 54 ui, 45 weapons, 20 weird signals and 700 sounds in designer tools.
All samples have been pre-cleared and are 100% original & royalty-free for your use without any additional licensing fees.
Suitable for sci-fi production, movie, trailer, game, documentary, advertising or any kind of cinematic and multimedia project.
Galactica is available from Loopmasters for £74.95 GBP.