Cinetools has mixed a little bit of romance with just a dash of drama and mystery for its new Hope SFX library, a collection of over 15GB of glamorous sound effects, covering all kind of romantic moods to take you through all stages of a love affair.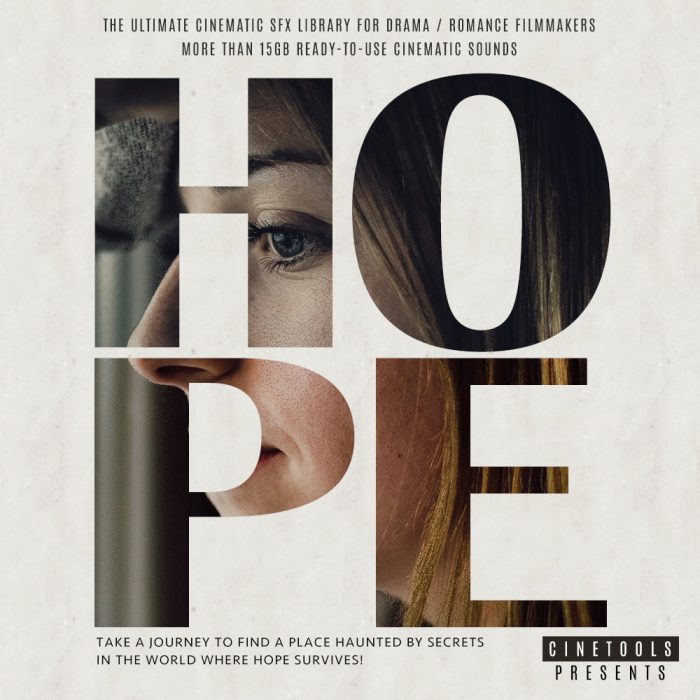 The pack is designed for a wide range of emotions that evoke intimacy, sensuality, grace, sadness and tranquility.
Happy and wistful feeling of new found love OR heartbroken moments of love lost. 'Hope' includes all the necessary elements you need to create emotional cinematic project from scratch.

This remarkable library provides a massive amount of designed sounds – featuring dramatic trailer cue starters, emotional orchestral themes, inspiring underscores, airy and hopeful moments, atmospheric beds, subtle and slow-moving melodies, intense atmospheres and soundscapes, organic drums and percussions, ticking clocks, deep synth pulses and electronic patterns, epic cinematic hits, stings, deep booms and pounding drum hits, powerful transition effects such as risers, sweeps, reverses, suck-backs, scene openers and closers, sub downers, markers, pings and whooshes and more.

All is right here and ready to use, inject a bit of sense of love into your project and see it's getting increasingly shinny with full of romance!
Hope includes 947 ready-to-use designed cinematic sound effects plus 53 nature recordings as a bonus. Every sounds was meticulously recorded at 24bit/192kHz and designed and delivered in industry-standard 24bit/96kHz to ensure the highest quality for today's cinematic production needs.
The collection is available from Loopmasters for £94.95 GBP.
Two other recent Cinetools packs are Cinematic Hits: Horror and Frightmare.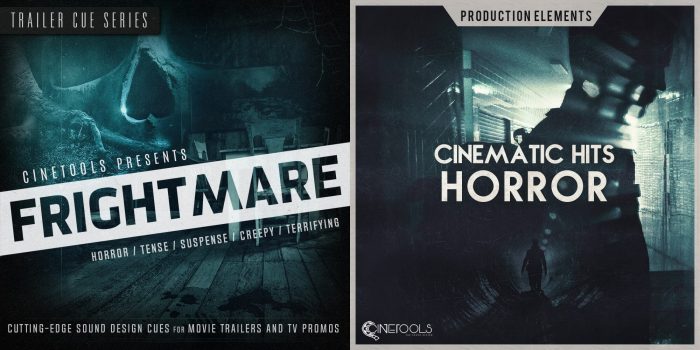 Cinematic Hits: Horror (£14.95 GBP) features 50 ready-to-use powerful hit sounds ready to give your compositions maximum impact and save you time. Perfect for any horror, suspense and thriller based projects, mysterious and haunted scenes, heart-pounding movie scoring and any frightening productions.
Frightmare (£24.95 GBP) is another nightmarish collection that comes from deep inside of darkness, offering aggressive and horrific trailer cues with deep and intense sounds. Featuring all the elements of utter darkness with a threatening and horrific theme.
More information: Cinetools