Cluster Sound has announced the release of a synth and drum pack for Ableton Live based on the super-rare Solton Programmer 24, a brilliant vintage workstation featuring 8-bit drums and a bass/synth section that strongly influenced the sound of Italo Disco.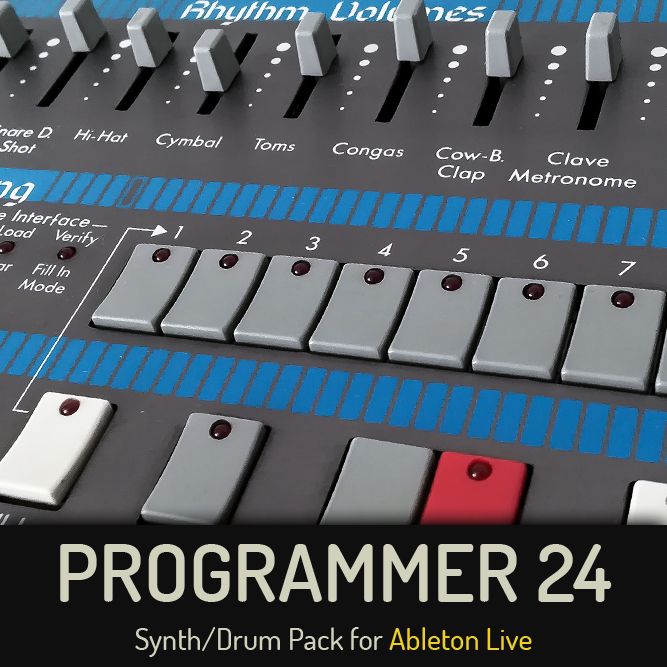 Released in 1985 by the Italian company Ketron Laboratories, the Solton Programmer 24 was an advanced auto accompaniment machine specifically conceived for Italo Disco producers. It features a drum machine with 15 drum samples, 4 monophonic bass synths, 3 polyphonic strings, 1 polyphonic organ with 3 mixable voices and 3 monophonic synths & piano. The Bass and Synth sounds make use of SSM-2044 and CEM-3350 filters for the decay envelopes, and strings/organs both implement an analog 3-BBD chorus.

Used in countless Italian electronic productions, the Programmer 24 is designed around the electronic sound of the '80s. The 8-bit drum samples sound gritty and lo-fi, the basses are very funky and punchy, the string and organ section sound lush and warm and the hollow, round synths look very synthpop. The patches included in our Programmer 24 pack capture all the nuances of this cult machine but add also modern features to sculpt the sounds. You can adjust the stereo BBD chorus, recall several multisampled "brilliance" synth settings or enhance the sounds using dedicated exciters and filters.
Programmer 24 features
460 MB content.
1200+ Samples (24-bits/44.1kHz).
16 Synth Devices.
15 Drum Devices + 1 Drum Kit.
One sample per note.
Zero-clipping loop points.
Direct install into "Packs" section.
Programmer 24 for Ableton Live 9.5 or higher costs 9 EUR. Cluster Sound members can get the pack for 0.90 EUR.
More information: Cluster Sound