Collected Transients has released MaK – Mouse & Keyboard – LITE, a free version of the Kontakt instrument which replicates the sounds of a person using various computer keyboards, mice, or touchscreen devices. The lite version includes 2 of 15 devices (Laptop Keyboard and Laptop Mouse).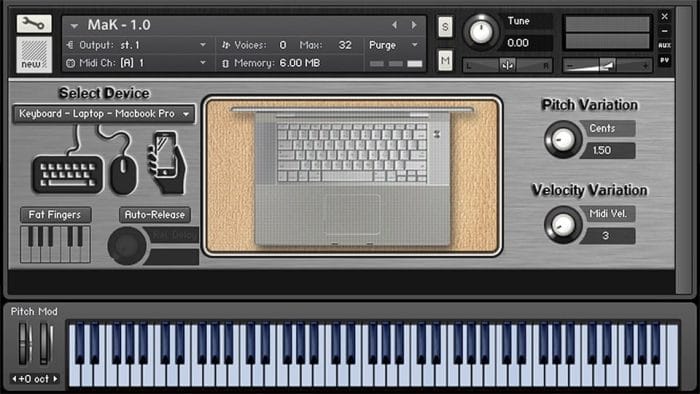 MaK was created to speed up the time consuming process of editing and/or recording mice and keyboards. After realizing how often this came up in both my commercial and film work, I decided there had to be a better way.

Several recording sessions and Kontakt script headaches later, MaK was born!

There are 15 devices available in MaK: 5 Keyboards, 5 Mice, 2 Touchscreens, and 3 digital keyboards. Each of these devices has been meticulously recorded at a number of different velocities for a very realistic playback performance.
MaK Lite is a free download. The full version costs $25 USD.
More information: Collected Transients