Inouï Samples has recently released a Kontakt library based on an original idea of composer Romain Trouillet. Your Colors allows composers and producers to build advanced instruments with ease.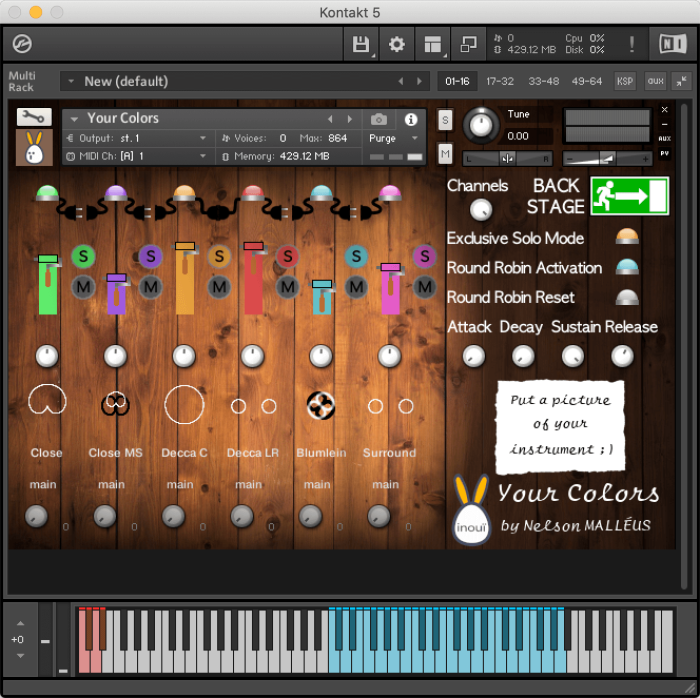 Your Colors allows you to import your own samples and use up to 6 channels, 12 round robins and 12 techniques.
Are you recording instruments with multiple microphones? Do you need to built an instrument with several techniques and/or round robins but you do not have time to code it? Based on an original idea of composer Romain TROUILLET, Your Colors provides you a sampler allowing you to build advanced instruments simply and without typing any command line!

Bring your samples out of the box, include them into Your Colors and use them with the same power as if it were a publisher's instrument. You can finally sample everything you like, as you like and use it without limits!
Your Colors is available for Kontakt 5.8.1 or later (full version), priced 80 EUR.
More information: Inouï Samples