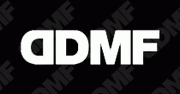 DDMF has announced a limited time promotion in celebration of its 5-year anniversary.
It's been exactly five years ago when LP10 v1.0 was released. Unbelievable how far we've come… what started as a hobby turned into a fulltime business, with many happy customers all around the world.

To celebrate DDMFs 5th anniversary, all prices will be discounted 50 % during the next 24 hours. So hurry up, it might be another 5 years until the next anniversary sale!
More information: DDMF