Plugin Boutique has launched a sale on the Boost mixing audio effect plugin and Stacker drum layering instrument by Sample Magic.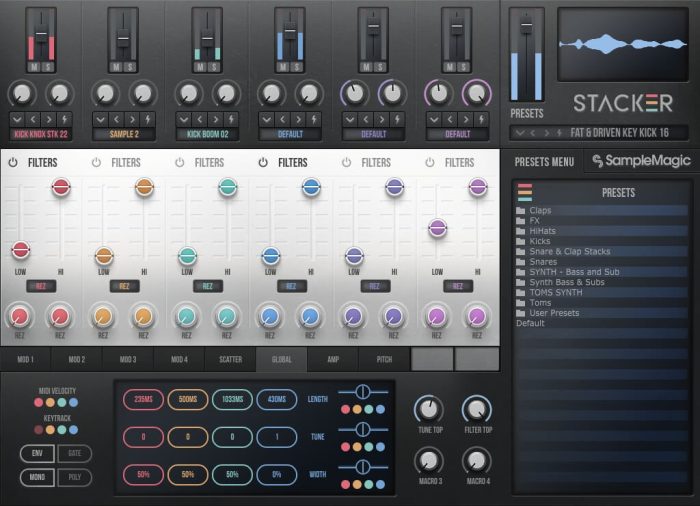 Boost is a simple, powerful mix finalising utility designed to get your music sounding as full and polished as possible using a minimal amount of processing. Utilising cutting-edge low-latency DSP, Boost adds multi-band compression, 4-band equalisation, stereo enhancement, brickwall limiting and filters out inaudible low frequencies to give a fuller, louder and wider mixdown.

Revolutionise your rhythms with Stacker, a uniquely powerful drum layering plugin that uses sampling and synthesis across multiple layers to create personalised drum sounds, from cutting-edge beats and finely honed vintage hits to cinematic-style SFX. That's just for starters. Stacker can also be used to craft a near limitless range of tailor-made sounds, from lush chords and complex percussion to esoteric ambient FX.
Boost and Stacker are available for Windows and Mac in VST and AU formats, and Stacker is also available in AAX format for Pro Tools.
The sale ends July 1st, 2017.
More information: Plugin Boutique / Sample Magic