DENPA has released DP-Clap, a handclap synthesizer plugin for macOS.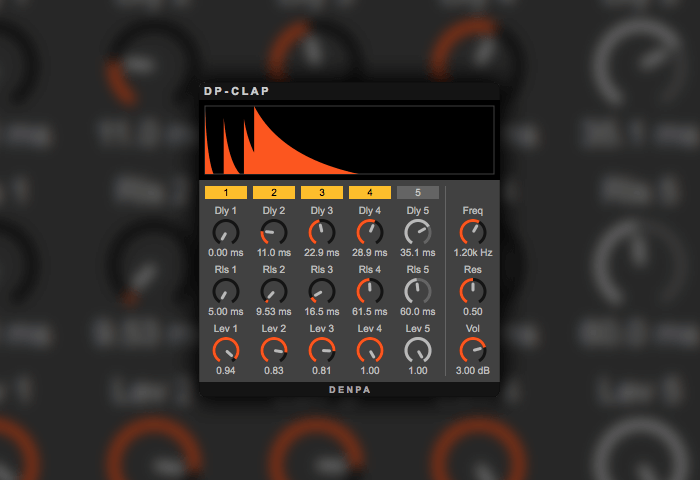 The synth is based on the Roland TR-808/909 circuit configuration, feeding a noise generator into a bandpass filter, into an amp with saw envelope.
DP-Clap features
1~5: Envelope On/Off.
Dly: Delay Time.
Rls: Release Time.
Lev: Level.
Freq: Filter Frequency.
Res: Resonance.
Vol: Volume.
The plugin costs $15 USD. A demo version is available for download.
More information: DENPA