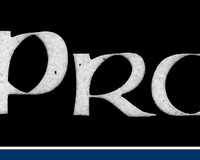 Detunized has released Pro Uno, an Ableton Live sample library featuring sounds from the Sequential Circuits Pro One.
The Pro One belongs to the ultimate must-have synthesizers. Although it is a small monosynth that´s pretty straight forward to use it offers some unique features that clearly distinguish it from its early 80s competitors. As the only synth of its class the Pro One has a wicked modulation matrix that is often the source for countless and unique FX sounds. Combined with the LFO-driven arpeggiator/sequenzer unit the Pro One soon turns out to be an inspiring and always fascinating tool.

The Live Pack reincarnation includes more than 200 loops that are organized in three categories: Beats, Free Running, Riddmical.

Also included in the Pack are 21 instruments. Combined with Live´s sound shaping capabilities the Pro One gets lifted to the presence and is even playable polyphonic.
Pro Uno for Ableton is available to purchase as an instant download for 4.80 EUR. New subscribers pay 1.30 EUR.