Tracklib has recently launched its new crate digging and sampling service, offering producers and music-makers a broad catalog of original high quality recordings.
The archive of original music comprises some 60,000 songs, many from the 60s and 70s. Tracklib has lots of music that has never been sampled before, and every single song can be licensed for release within minutes.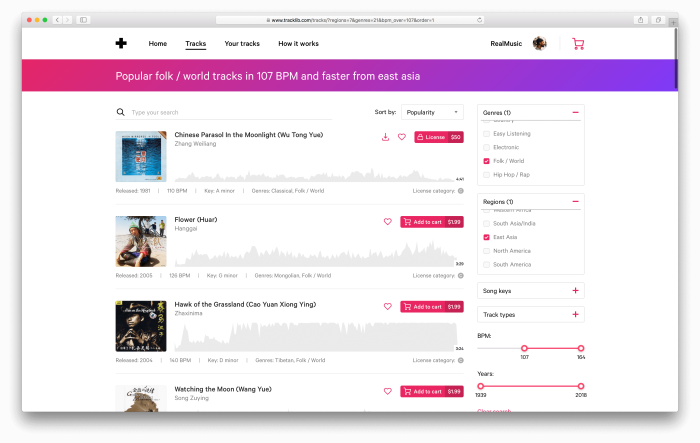 By making sampling fast, easy, affordable and legal we create completely new revenues for the whole music industry, change the way the world can make music, and contribute to preserving musical legends and legacies. Tracklib is truly a game-changer for labels, publishers, artists, producers, writers, and musicians alike – everyone benefits.

We want to enable every music maker in the world – from aspiring bedroom producers to Grammy award winning superstars – to create freely. By having pre-cleared sample licenses and constantly expanding our unique catalog of songs and stems from around the world, we reignite the sampling culture. Our vision is to give everyone, everywhere access to sample and license original recordings so more great music can be created.
Tracklib offers uncompressed 16bit WAV files of tracks for 1.99 EUR/track. Sample licenses start at 50 EUR.
More information: Tracklib