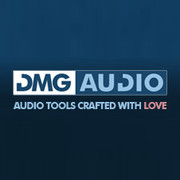 DMG Audio has released updates for mixing/mastering equalizer EQuality, and Compassion, a dynamics effect plug-in for Windows and Mac.
Changes in EQuality v1.15
CPU Usage Improvements.
Added ProTools metering support.
Fix M/S / bypass latency for non-8k IR length.
Added analyser outlined/filled/both pref.
Changes in Compassion v1.04
Fixed OSX 10.4 support.
Fixed crash in wavelab.
Fix AU resize.
Fix bug whereby LP-split settings were not recalled correctly.
Enable RTAS Automation.
Dezipper control changes.
Added menu to allow tabbing between advanced pages (click page-name).
Fixed Opto-mod HPF frequency.
Added ProTools metering support.
More information: DMG Audio