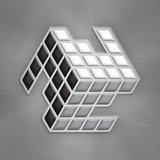 Nick Bugayev wrote in to let us know about his new album Mr Greynoise – Black And White And Grey.
The album comprises of 17 tracks Nick has recorded over the past year under his moniker Mr Greynoise.
Nick writes:
I encourage you to share the music with your friends, post it on your blog, play it on your podcasts or radio shows. The music is licensed for all non-commercial use under a Creative Commons license.
Black And White And Grey features some lovely electronic music, cool beats and catchy melodies. I especially like Knight Thriller, a mix of the Knight Rider theme and Michael Jackson's Thriller, and the chiptune type arcade sounds of Game Over.
You can download your free copy of Black And White And Grey at the Mr Greynoise website. Donations are very welcome.