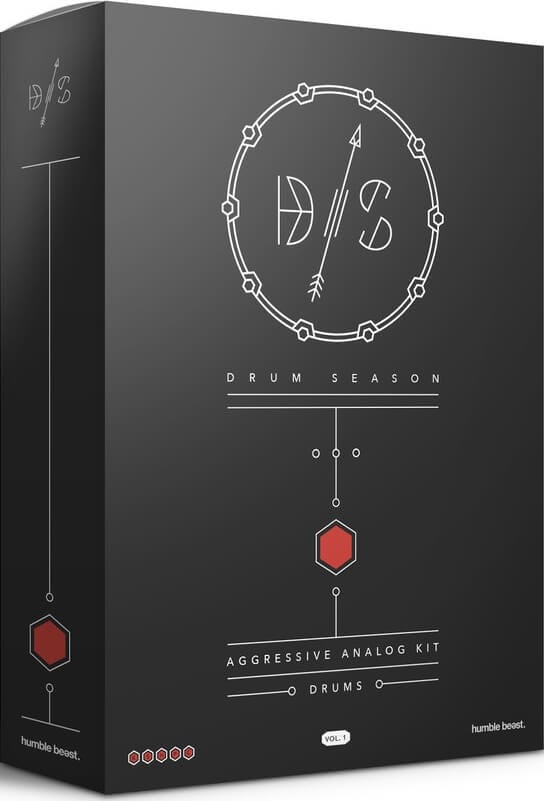 Drum Season has released Aggressive Analog – Vol. 1 – Drums and Aggressive Analog – Vol. 1 – EFX, two sample packs by Bryan "Braille" Winchester.
Rather than capturing tones that are clean and dry, this specialty kit takes advantage of the sonic benefits of tubes, transformers, and convertors, driven aggressively.

Red lights, clipping and distortion are used, but used tastefully.
The Drums pack ($30 USD) contains 100+ royalty-free drum samples; the EFX pack ($20 USD) has 40+ samples.
Both packs are also available in a bundle for $40 USD.
More information: Humble Beast