DSPplug has announced the release of the Omega Compressor and Vocal Gate audio effect plugins for Windows.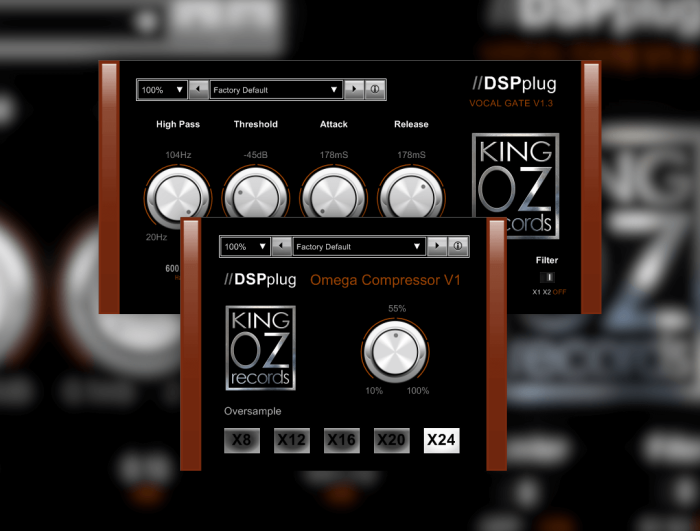 Previously known as VSTplug, DSPplug has been researching and testing over the year of covid-19 to create high quality plugins which are designed to make it easy to create commercial level audio.
The DSPplug Omega Compressor is a transparent commercial grade compressor that lacks an envelope so it is not affected by the all-too common slow-to-react attack and release. An entirely unique compression algorithm, designed by DSPplug's King OZ; the omega compressor sounds like it's from an expensive studio.

The DSPplug Vocal Gate relies heavily on Side, designed by Alan Blumlein in the 1930's, and as a result may not be adequate for gating other signals. It is carefully crafted so as to only register the higher frequencies of the voice, so as to be less affected by background and room noise.
The plugins are available in VST/VST3 format for Windows. Omega Compressor is on sale for $5 USD, while Vocal Gate is $3.75 USD (regular $15 USD each).
The offer expires December 31st, 2020.
More information: DSPplug