DSRT Sound has launched LTC-1, a controller app that focuses on providing touch control for the transport and track mixing features of Ableton Live.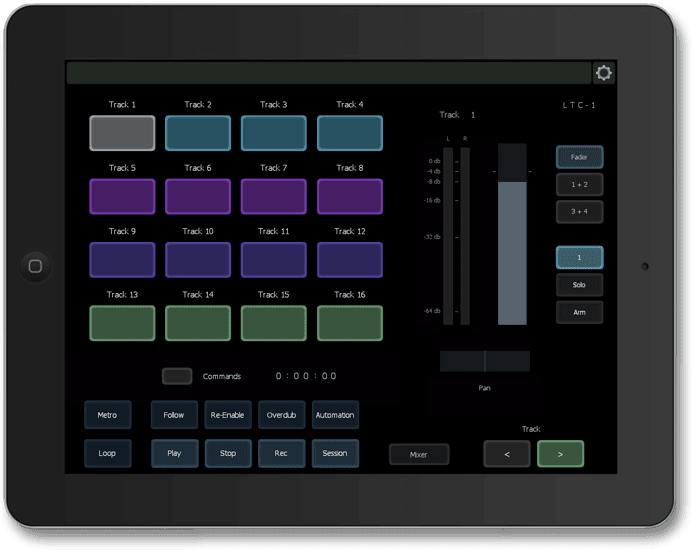 Built with a combination of Max for Live and Lemur, LTC-1 is an ideal controller for working in Arrangement view. For those working in Session view, LTC-1 fits in nicely alongside a grid based hardware controller.

This controller also features bi-directional communication, so track changes you make from within Live update in realtime in the tablet interface.

A core concept of the LTC-1 is to provide extensive yet flexible control. The three pages of the interface are tied together in various ways, allowing it to adapt to different workflows.
LTC-1 features
Controls for volume, pan, sends 1-4, track enable, solo, and arm for up to 16 tracks in Ableton Live.
Select tracks directly with one of the 16 large track select buttons or incrementally with the track forward/back buttons.
Bi-directional communication via OSC keeps the touch interface constantly updated, even after adding or deleting tracks.
Two views let you choose between either a detailed single track view or multitrack mixer.
Complete transport controls for both session and arrangement view and an hr:min:sec time display.
Additional controls for quantize, tempo, draw/view commands along with buttons for adding, deleting and duplicating tracks in Live.
LTC-1 is available as a free download. Requires Ableton Live 9 (with Max for Live) and the Lemur app.
More information: DSRT Sound