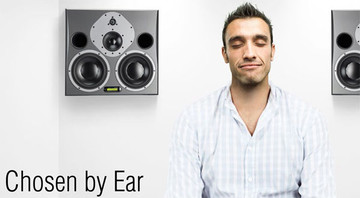 Dynaudio Professional has announced the release of Choosing by Ear – Practical Loudspeaker and Monitor Systems Evaluation, a paper by Paul Mac, which provides a practical guide to monitor selection by ear.
Choosing the right monitors can be a challenge in any scenario. To choose well from many candidate monitors for their multiple stereo and 5.1 monitor setups, recording studios and broadcast production facilities often conduct blindfold listening tests. They do this to make the best possible decision based entirely on pure audio considerations.

"Monitors must be the most overhyped and least understood part of the audio chain," says Fred Speckeen, Global Business Manager, Dynaudio Professional. "Paul Mac brings together his own extensive experience and the seminal AES20 standard to this paper, providing a practical approach to selecting monitors via critical listening. Inspired by the fact that monitor selection by systematic blindfold tests is increasingly common at the highest levels of the pro audio industry, this paper covers the issues of listening environment, listening material and the listening process. Buying monitors is one of the most critical and expensive decisions each of us has to make in assembling a studio that's a joy to work in. We hope that this paper contributes to making that process a success for everyone."
The paper is available as a free download along with accompanying audio files for stereo and multichannel system configuration.
More information: Dynaudio Professional