Empty Room Systems has announced the release of ERS EchORek2 Delay, a delay effect plugin that emulates the Binson Echorec2 delay.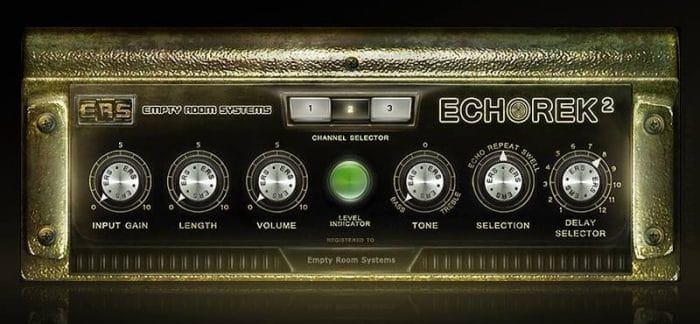 The Original delay was build in the the 60-ties and the 70-ties and has got a soundcharacter build around the wow and flutter combined with diskcompression and EQ. It was modelled after the Golden unit form Studio the Church.

The EchORek2 is available in 32 and 64 bit format and can handel mono and stereo sources and outputs. A windows AAX 64 bits version is available on special request and will be in the installer in a few days.
ERS EchORek2 Delay is currently available for Windows, priced at 59 EUR. Mac VST/AU and AAX is currently in beta.
More information: Empty Room Systems / ERS EchORek2 Delay