Entity has released NTT040 – Tetroid 2012, a game and electronic music compilation, intended to promote "experimental" electronic music, by means of an addictive catalyst.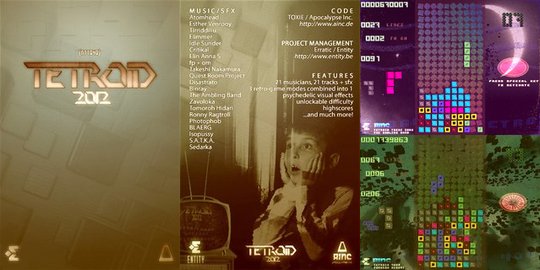 The Tetroid game, programmed by Carsten Waechter (aka Toxie from the Apocalypse Inc demogroup), is some kind of psychedelic Tetris clone.
Each level in the game features music and sound effects by artists that may or may not have appeared in the Entity netlabel catalog.
Teroid 2012 is available as a free download from archive.org.