Eurorack module-maker and audio plug-in developer Expert Sleepers has announced availability of the Disting mk4 module.
The latest improved iteration of its award-winning 'many-in-one' multifunction Eurorack module based around a PIC Microcontroller follos a successful showcase at The NAMM Show 2017, January 19-22 in Anaheim, California.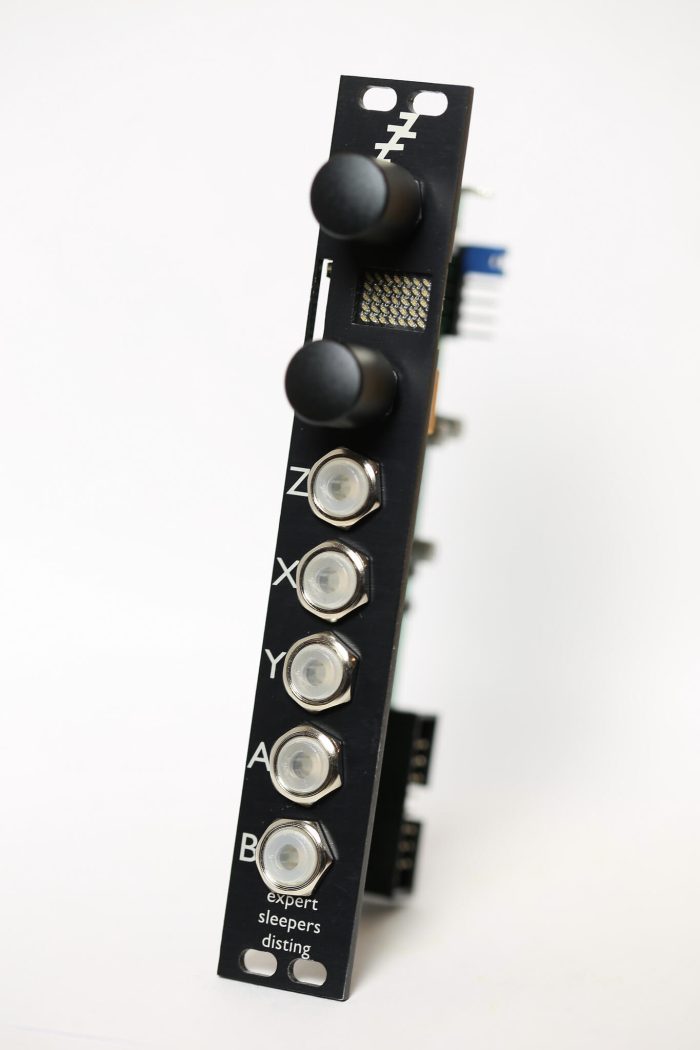 The disting is a many-in-1 multifunction module, offering a variety of CV and audio processes, including a selection of oscillators (LFOs/VCOs). All algorithms have two high-precision inputs and outputs, and a third control input, exposed on a front panel knob and a CV input.

The disting is also a sample (WAV) file and MIDI file player, with a variety of options for sample triggering, playback speed etc.
New in Disting mk4
Dot matrix screen, capable of showing text and numeric values.
Micro SD card slot accessible on the front panel.
Compatibility with the Select Bus protocol.
An internal precision clock allowing new algorithms such as a tuner, and pitch and frequency references.
Expert Sleepers will be displaying and demonstrating Disting mk4 on Booth H251 at Superbooth17, April 20-22, Berlin, Germany.
"We will be showing an additional feature not demoed at NAMM," notes Andrew Ostler.

"The disting mk4 has a pair of MIDI ports (in and out), allowing it to both receive MIDI (for additional control over the algorithms) and generate MIDI (to control external MIDI gear from its algorithms and CV inputs). New dedicated MIDI-to-CV and CV-to-MIDI algorithms have been added; existing algorithms have had MIDI output added — notably the Quantizer and MIDI File Playback. The MIDI ports are accessed by an expansion header module, which will be shown at SUPERBOOTH17, and details will be made available so people can make their own DIY version, which is a very simple project."
Disting mk4 is now shipping with a MSRP of £139 GBP (incl. 20% VAT)/$189 USD/189 EUR (incl. 19% VAT).
More information: Expert Sleepers / Disting mk4