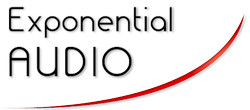 Exponential Audio has updated its PhoenixVerb and R2 reverb effect plug-ins to version 1.5.0.
Improvements include AudioSuite support for AAX plugins, a number of new presets, and several bug fixes.
Changes in PhoenixVerb v1.5.0 / R2 v1.5.0
Moved logs (on Mac) to /Library/Logs/ExponentialAudio.
Fixed some potential permissions in Mac installer.
Windows build uses new AAX SDK.
Added presets [PhoenixVerb]: Back Yard, Deep Hall 2, Lge Stone Church 2, Slapback Explosion 2, Small Far Hall 2, Small Close Hall 3, [R2]: Lge Far Cham 2, Med Guitar Hall 3, Rich Guitar Hall 3, Lge 81 Plate 2, Lge Random Plate.
Fixed a bug that had found its way into the first beta. This caused the preset name not to be refreshed in the preset selector when using a mouse.
Fixed a few buffer initialization bugs.
[R2] Fixed a bug in the ProTools automation page tables. Early/Reverb filter frequencies were not being automated. Now they are.
[R2] Fixed a minor VST issue that caused the plugin to show up in the wrong category.
Added AudioSuite processing. AAX only.
Fixed a very rare issue that could cause a hang on removing plugins from a project (or on shutting down).
ProTools only: Program changes are now shown under automation. In order for this to work, all parameters (except bypass) must be automated.
Fixed a small bug that caused the zoom button to appear when the screen was too small to allow zoom.
Fixed an initialization issue that could theoretically cause a plugin to launch without passing audio. This problem was never observed in this plugin.
Added detection of Fairlight Dream II DAW.
PhoenixVerb and R2 are available to purchase for Mac and Windows (AU/VST/RTAS/AAX) for $199 USD and $299 USD respectively. A bundle of both plug-ins is $449 USD.
More information: Exponential Audio