FaderPro has announced that its courses will be available from Beatport Sounds, with upcoming courses with Mark Knight & D.Ramirez, UMEK, Rene Amesz, Just Her, Third Son, Hospital Records, and more coming.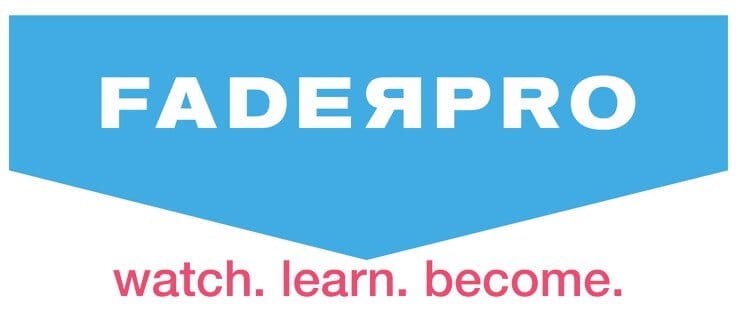 Online dance music production learning platform FaderPro announces a partnership with Beatport this week, which will eventually see all their in-depth courses available to purchase through a dedicated page on the leading download store's Beatport Sounds section. Rapidly becoming one of the foremost sites for aspiring producers, FaderPro offers the chance to purchase individual, artist-driven courses based around specific tracks and techniques for a fraction of the price of traditional, more rigidly structured production programs.

This month also sees FaderPro reveal details of upcoming courses from some of the biggest stars of dance music and the hottest underground names. Mark Knight continues Toolroom Records' partnership with a new course alongside D.Ramirez. UMEK is set to produce a techno masterclass, Rene Amesz, Eelke Kleijn & Funkagenda also deliver new courses all under the Toolroom Academy & FaderPro partnership as well. Other courses from the likes of Hauswerks, Tritonal, James Egbert, Flava D & Just Her as well as Third Son provide plenty of inspiration for producers of various shades of house, tech, EDM and beyond. U.K based legendary drum 'n' bass label, Hospital Records also joins with FaderPro to bring courses from their extensive back catalogue and future releases.

Existing courses consist of Roger Sanchez, Sander Kleinenberg, Harry Romero, Funkagenda, Dale Howard and production guru for the stars, Brian Matrix just to name a few. Solidifying FaderPro's goal to being a one-stop for all genres in music production education, they've just signed on the worlds leading Psy-Trance label, Iboga Records.

"With Beatport being 'the' place to purchase the world's best dance music and from the world's best artists, it's a perfect strategic partnership for us at FaderPro since we are teaching in-studio production courses around those same top artists that are selling their music at Beatport" says FaderPro co-founder Steven Lee. "It's no secret how vital producing music is for achieving any sort of success in this industry and it's no secret how significant the Beatport charts are in solidifying these producers' success. We teach the very music they sell and with the talents that sell it so this is definitely a win-win for us and Beatport."

Clark Warner, SVP Artist & Label Relations of Beatport commented: "Beatport remains committed to supporting the next generation of electronic music producers and creator culture at large. Adding FaderPro's high-quality instructional videos to the Beatport Sounds catalog is a natural extension of this effort, and a welcome resource for new and veteran producers alike."

Receiving praise from the likes of DJ Mag, Magnetic Mag, Attack Magazine, EDM Sauce and Data Transmission, FaderPro is fast becoming the leading player in online dance music production education.
More information: FaderPro