FeelYourSound has released public beta version 2.1 of Sundog Song Studio, a specialized standalone software for electronic songwriting for Windows and Mac.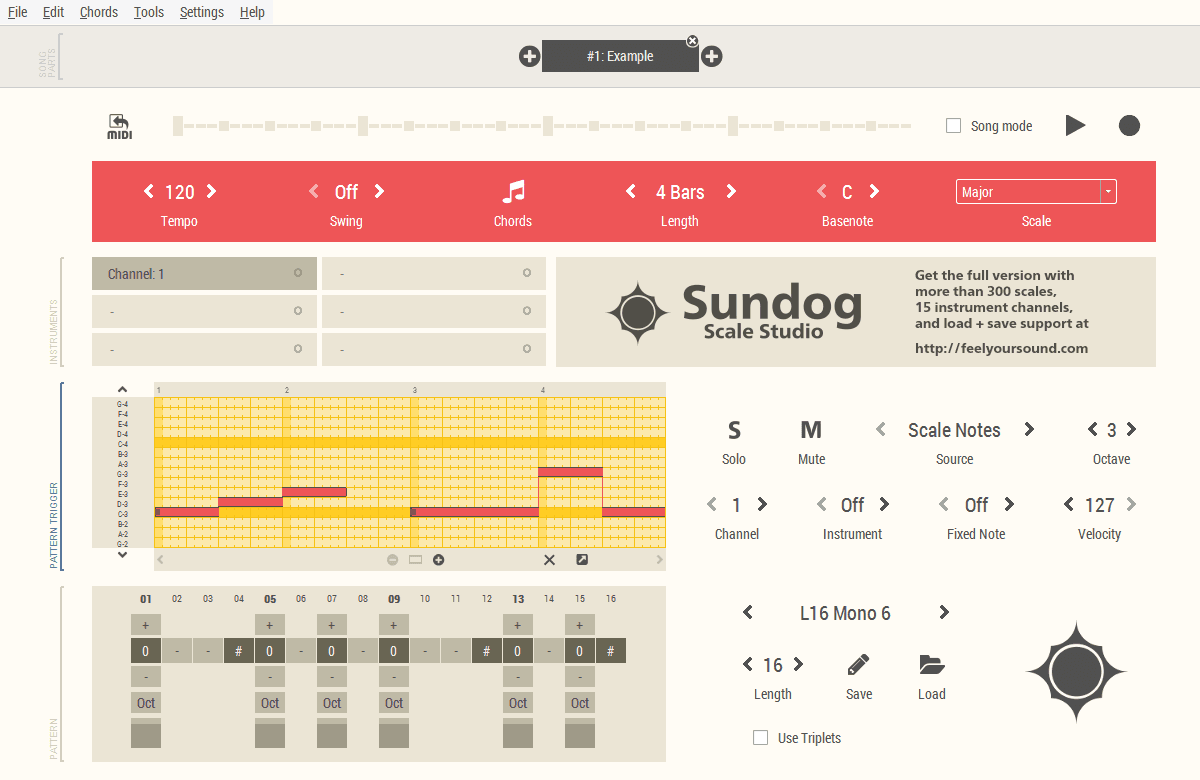 It will help you to get rid of writer's block, find great chord progressions faster than ever, and develop basslines, arps, and melodies quickly. Sundog works with any DAW via MIDI.

Sundog is suitable both for novices (no music theory needed, work with your ears to find the good stuff) and advanced users (check out Chord Mods and Own Chords in 2.1).
Changes in Sundog Scale Studio v2.1
Invert chords up/down with up/down arrows.
Transpose chords one octave up/down with page up/down keys (Mac: Fn + up/down).
Move chord progression left/right (Ctrl/Cmd + L/R).
Insert/delete chord slots in chord progression.
Windows: High-DPI display support.
Set the user interface size in the settings (default: automatic detection).
Works for smaller displays as well now.
Bugfix: Click on Full Chords pad in old editor didn't work anymore.
Click on timeline position to trigger playback.
Always on top option.
Lock chord progression to prevent accidental changes (press L in chords view).
Chord Mods: Create own voicings (open chords, inversions, add9 etc).
Create and collect own chords per song part (and trigger them with your keyboard).
Scroll left/right in editor with slider.
Toggle bigger input editor (click on the arrow-icon or press T).
Sundog Scale Studio for Windows and Mac is available for purchase for 39 EUR. The public beta is available for download for Windows and Mac.
More information: Feelyoursound