FeelYourSound has released version 3.4.0 of its Sundog Song Studio electronic song-writing solution for Windows and Mac.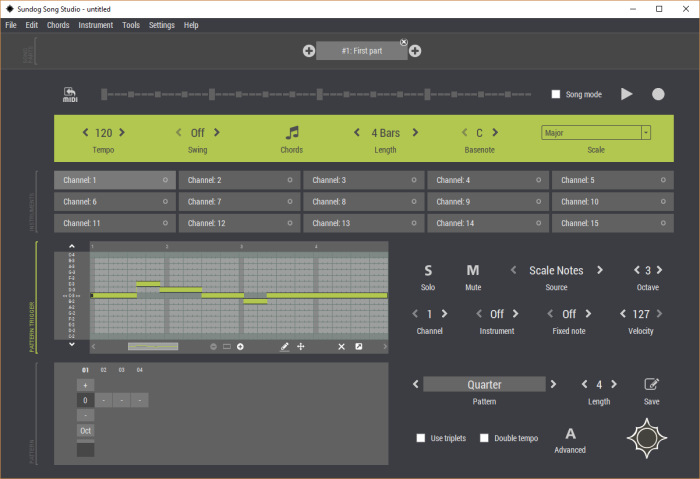 With Sundog it is possible to develop new chord progressions, melodies, basslines, and arpeggios within minutes. The standalone composition software connects to any DAW via MIDI.
Sundog 3.4.0 features
Freely choose any song part length between 1 and 16 bars.
BPM range starting at 10 BPM instead of 30 BPM.
Highlight corresponding Pattern steps when hovering over Pattern Trigger lines.
Bugfix: Double tempo notes were calculated wrongly sometimes.
Bugfix: Song mode: Switching to the next song part didn't work in rare cases.
Bugfix: Song mode: In some situations the first note of the last song part was played instead of the first note of the new song part.
Sundog is available for $65 USD / 55 EUR. The update is free for all previous Sundog customers. A free demo version is available for download.
More information: FeelYourSound