FeelYourSound has released version 3.3.0 of Sundog Song Studio, the electronic song-writing solution for Windows and Mac.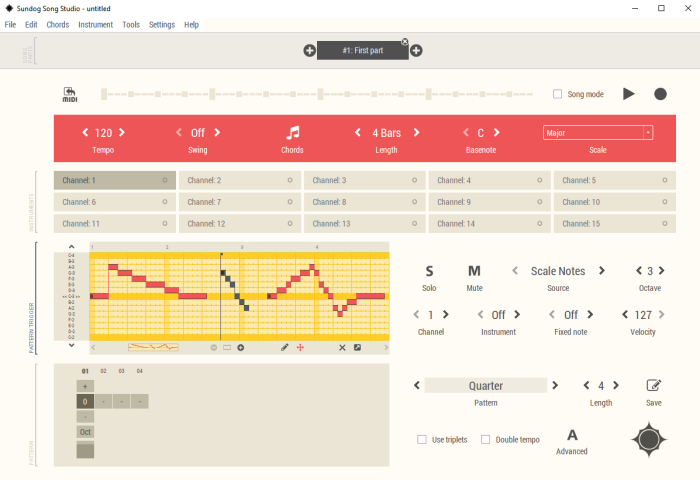 With Sundog it is possible to develop new chord progressions, melodies, basslines, and arpeggios within minutes. The standalone composition software connects to any DAW via MIDI.
Sundog 3.3 includes a new feature called "Chord FX".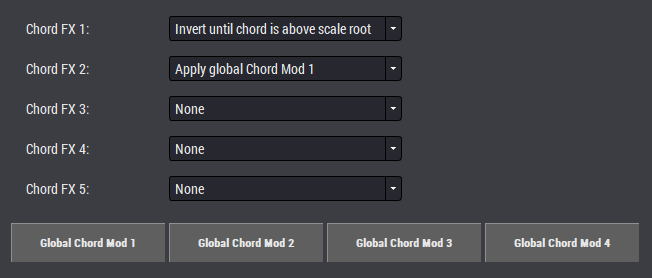 Chord FX can help you change/transform your chord progressions for different instruments on the fly. For example, you can use your normal chord progression for the bassline, an automatically inverted progression for the pad, and another transformed progression for your keys.
Detailed information can be found in the Sundog manual (scroll down to the Chord FX section).
Changes in Sundog v3.3.0
Chord FX chain in "Advanced pattern" section. Available effects: Automatic chord inversions, chord transformations (e.g. from closed position to open position), removing/keeping single chord notes, chord squish,…
Bugfix: There was no text on ok/cancel buttons in "rename instrument" box anymore (happened only in standard UI theme).
Bugfix: If a MIDI input device couldn't get activated, Sundog didn't display the device list anymore (settings view).
Sundog Song Studio is available for $65 USD / 55 EUR for new users. The update is free for all customers.
More information: FeelYourSound