Fly Imagine has introduced the Fi Station, a music station that combines professional sound recording, high fidelity audio play, and 4K HD video play in one device.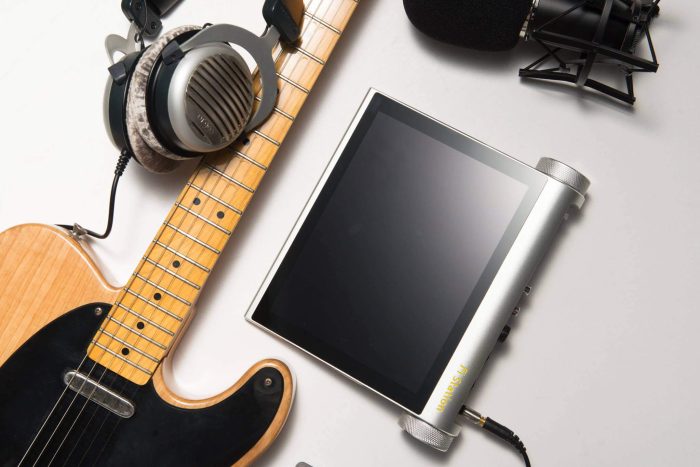 Fi Station is the first all-in-one low-cost portable music, video, and entertainment center for recording and mixing high quality professional music, editing 4K HD video, listening to hi-fi audio, doing karaoke, DJ remixing, and watching HD video, movies, and other content.

Priced for a limited time starting at $349 for pre-sale on Indiegogo at: https://www.indiegogo.com/projects/fi-station-your-best-music-station-android-tablet#/, Fi Station combines top components, an elegant all-metal encased design, and all the ports and technology necessary for professional A/V use, replacing professional sound and video equipment normally costing thousands of dollars.

Includes Pre-installed Fi App, Works with Android, iOS, Mac/PC Apps & Software

Unlike hard-to-use highly technical, expensive systems designed for a small number of hardcore professionals, Fi Station employs the ease-of-use of an Android touchscreen and comes preinstalled with the Fi app for controlling Fi Station's input/output. Fi Station also gives you full control of a variety of Android, iOS, Windows, and Mac apps, software, and hardware configurations, giving powerful music and video production and mixing to all at a fraction of the price.

Created by the industry's best designers in high quality Shenzhen, China manufacturing facilities, Fi Station is compact and lightweight, shaped like a tablet, with 9.7" or 11.6" display options and an aluminum alloy unibody with CNC shield noise and other technologies to make audio clearer. Whether you want to record or play music, DJ a party, play 4K HD quality video, watch a HD movie or perform karaoke, Fi Station can handle any request with ease.

Fi Station Makes the Impossible Possible – No Need for Multiple Products to Get the Job Done

"Sometimes you find yourself needing to buy several products to meet your different needs – you might need a professional sound card to record, a Hi-Fi player to listen back to lossless audio, and a separate TV box to play HD videos. And even after you've bought all of these separate products, you'll find that very few of them are compatible with each other," said Fay Wong, Founder & CTO, Fihifi. "That's why we created the Fi Station – an easy-to-use product that can be used in different scenarios, with high quality input and output capabilities, neatly wrapped up in a stylish design."
The Fi Station is available starting at $349 USD with a limited Indiegogo Early Bird Special. The Fi Station is scheduled to ship in Q1 2017.
More information: Indiegogo