The Solera V3 and Alchemist V3 compressor effect plugins are on sale at a 60% discount for a limited time.
Solera is a dynamic processor that combines the power of a compressor, expander, de-compressor and de-expander.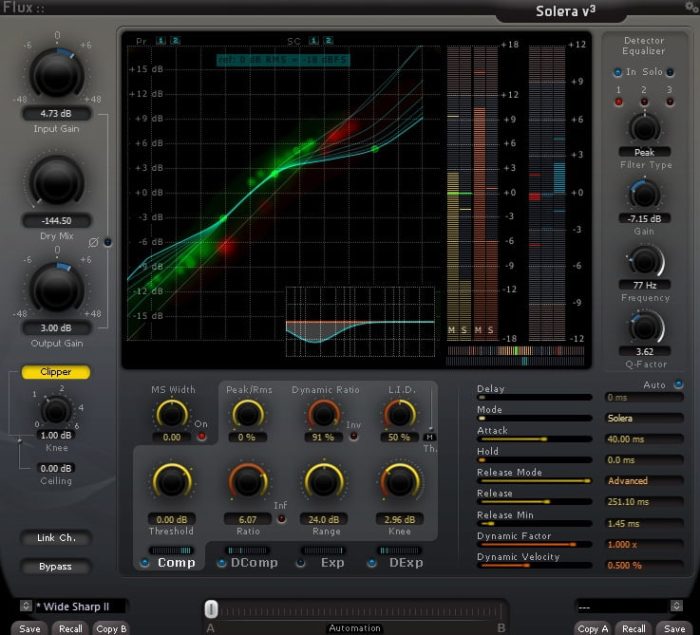 To provide the best means for the analysis of the material, a side chain section featuring a three-band equalizer to generate frequency sensitive processing, as well as input options for an external side-chain signal, is provided.

In order to further enhance the workflow, three release modes are presented; manual, auto, and advanced (with minimum and maximum release values fully adjustable), as well as an auto delay function allowing for zero attack times by introducing a delay line in the processed signal.

The user interface in Solera v3 is designed for simplicity. In addition to the dynamic processing section a vast range of functions are provided to simplify the workflow and to facilitate the achievement of exceptional results.
Alchemist is a multi‑band dynamics processor.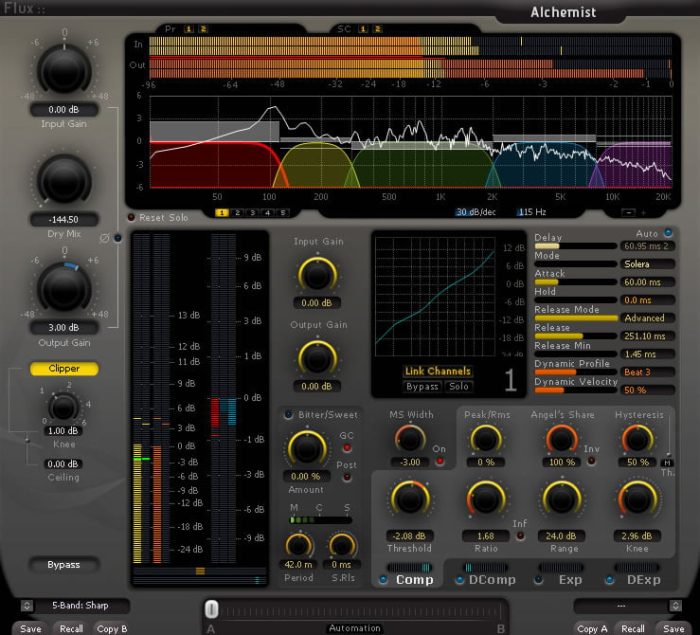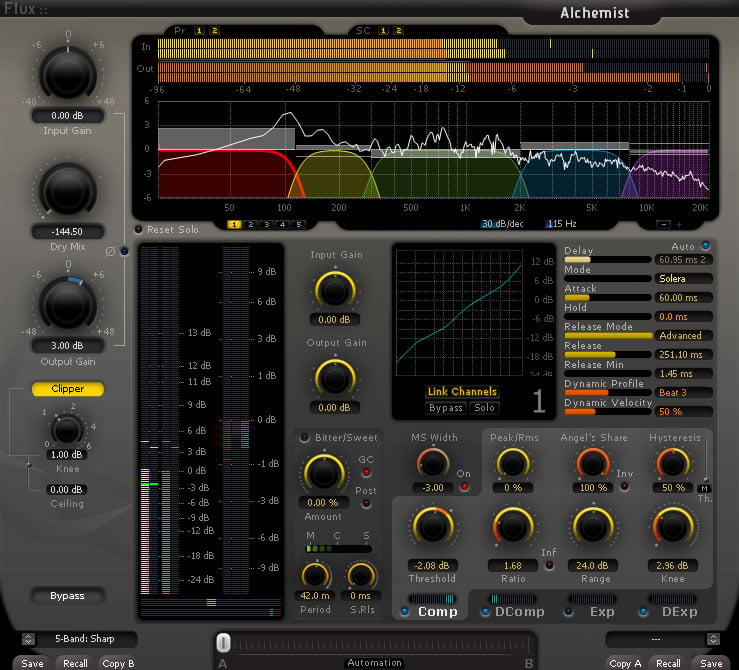 Be it a serious problem with the dynamics in a mix, a delicate mastering assignment, or a situation with complicated dynamics, Alchemist provides everything you need in order to accomplish. Designed with professional mastering and re-mastering applications in mind, the intricate design, superior workflow, and sound perfection, makes Alchemist tailored for the high demands of today's music and pro-audio industry.

Alchemist operates as a single broadband processor or as a full-scale multiband processor offering up to five individual bands. Each band presents a complete dynamic processing section including; compressor, expander, de-compressor and de-expander, all working in parallel employing independent Angel's share and Hysteresis parameters for each section.
Both plugins are available from Plugin Boutique at 60% off until October 10th, 2016.
More information: Plugin Boutique / Flux