324 Records is offering two free Micro Samples Pro drum sample packs, featuring the sounds of the Vermona DRM1 and Arturia Drumbrute drum synths.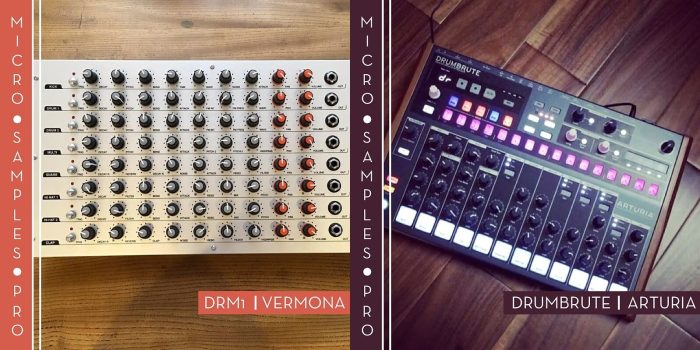 The DRM1 sample pack includes 102 high quality samples (44.1kHz/24-bit wav), comprising 19 kicks, 42 percs and 29 additional sounds. A bonus download includes 20 inspiration loops and 12 effects.
The Drumbrute pack brings 95 samples recorded in the 324 Records studios: 19 kicks, 8 hats, 28 snares and claps, 28 percs and 12 additional samples.
You can also download 20 inspiration loops made with these samples, as well as a Ableton Live drumrack preset. The samples are in high quality 96kHz/24-bits wav format.
Make sure to keep an eye on the website, with upcoming pack featuring the sounds of the Roland TR8, Korg Minilogue, a modular synth, and micro glitches and vinyl loops.
More information: 324 Records