Freqport has recently launched the world's first platform for analog processing inside your computer, the Freqtube FT1 quad-instance analog tube processor.
Freqtube is a multi-instance analog plugin containing four discrete tube circuits that operate within digital audio workstations.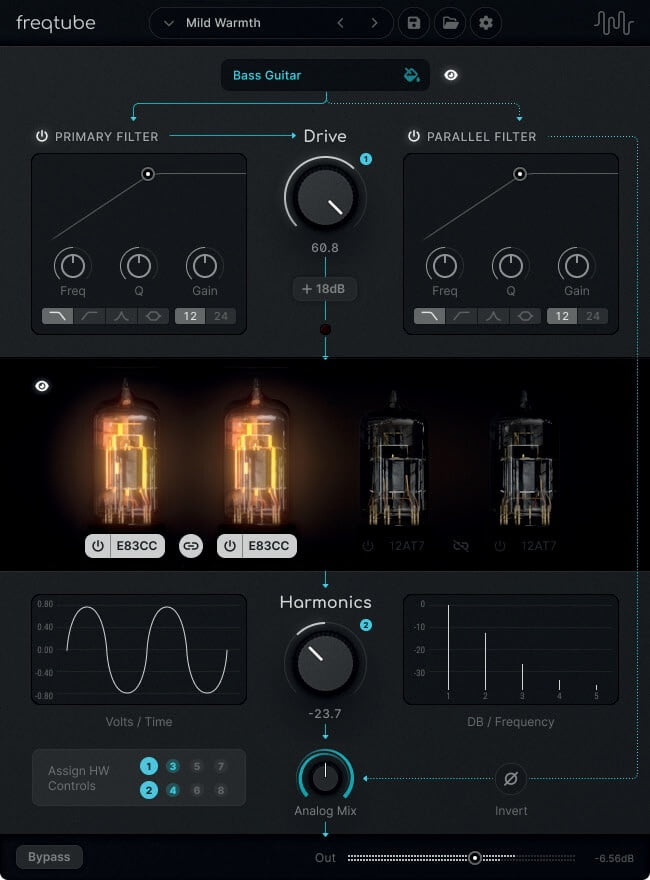 "Most music currently produced requires mathematical equations to generate and process audio. This can make audio sound flat and dull", explains Mikael Dahlgaard, director of sales and marketing. "We've built a platform to get real analog processing into audio software without any of the hassles or limitations that come with connecting and using traditional analog equipment, which was the case up to now", he continues.

"Setting up cabling, figuring out software configuration and audio interfaces, and consistency of reproducing the final output are now problems of the past."
Freqtube FT1 features
Analog Warmth: Move away from all digital processing and bring real analog processors into your mix – and keep all the benefits of digital control. Internal, professional grade, 32bit audio converters running up to 192kHz for transparent audio translation. Ultra-low-jitter audio synchronization between host and hardware for bit-perfect audio.
Hassle-free Analog: Connected simply by USB-C means the hassles of spaghetti-cabling or complex audio setup in your software are gone. Simply Plug & Play via USB!
Zero Recall: Recall all of your analog settings instantly within the plugin. No longer do you need to deal with the pain of trying to replicate settings on your analog kit.
Multi-Instance Analog: Multiple analog processing circuits allow more than one audio signal to be processed at the same time within your digital workflow. This is impossible with single circuit analog processors. FT-1 multi-instance powerhouse VST & AU plugin has a perfect virtual representation of the hardware that operates with up to two stereo, or four mono, plugin instances.
Fully Automated: Automate all analog controls along with audio through the plugin. Forget your MIDI patchbay, CV converter, daisy chains and complicated routing.
The Freqport system complete with hardware and software installers for Windows and Mac (VST3, AU and AAX beta) is priced 850 EUR.
More information: Freqport