Frontline Producer has released Studio Acoustics Guitars Vol 2, a collection of acoustic guitar sounds, guaranteed to add colour, warmth and melody to any production.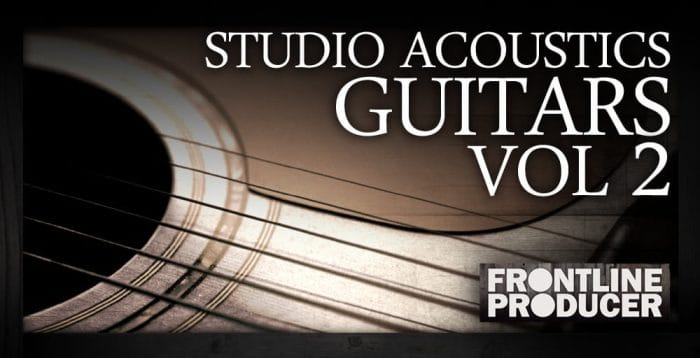 Inside this great collection you will find everything you need to create dazzling, lively Guitar tracks, featuring the harmonic riffs, blissful arpeggios and shimmering rhythms only the Acoustic can bring.

Studio Acoustics has been recorded with professional musicians in studios featuring top of the range equipment, giving you a polished, solid sound which will both accompany and embellish your original music. Each Loop has been designed and played to work as elements in various parts of your song – with energetic riffs suited to a Chorus parts and softly strung, muted elements designed for Verses and Bridges.

Perfect for aspiring singer songwriters, Studio Acoustics has organised recordings in specific musical keys and tempos, providing you with quick and easy access to a world of musical possibilities. The level of musicianship on offer speaks for itself – you will find inspirational riffs to many genres such as Folk, Blues, Rock, Pop and Indie to name a few.
The sample pack is available for purchase for £19.95 GBP.
More information: Frontline Producer / Studio Acoustics Guitars Vol 2