Fusion Guitars has launched an Indiegogo campaign for its Fusion Guitar, a smart electric guitar with built-in speakers, amp, recording, and iPhone integration.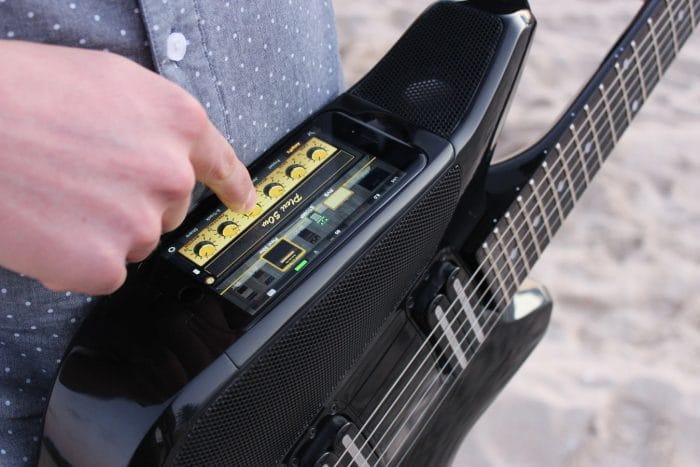 The first all in one electric guitar designed for iPhone.

With guitars apps you have access to incredibly accurate amplifier and effects modelling. And now you can take these sounds with you anywhere, it has on-board HD speakers so you can leave the amp behind.
Fusion Guitars is aiming to raise $35,000 USD. Various perks are available to funders, including a Fusion Guitar at $399 USD (MSRP $799 USD).
More information: Fusion Guitar at Indiegogo