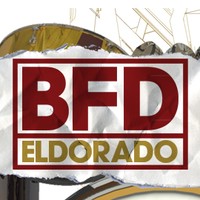 FXpansion has announced the release of its BFD Eldorado expansion pack for BFD2, BFD Eco and BFD Eco DV, featuring all the sounds from the original BFD library recorded at Eldorado Studios in Burbank, California.
Featuring a suite of 7 vintage and modern kits and additional snares, kicks and cymbals, the sound of BFD Eldorado is perfect for rock and other genres that benefit from an authentic, organic, 'live' drum sound.

BFD Eldorado is also a perfect accompaniment to BFD XFL which is recorded with the same equipment and room at Eldorado Studios.
BFD Eldorado features
Download-only expansion pack for BFD2, BFD Eco & BFD Eco DV.
The original BFD sounds that started it all!
7 premium vintage and modern drumkits: 9 GB of 24 bit, 44.1 kHz audio recorded with $150,000 worth of microphones, preamps and converters.
The expansion pack is available to purchase for $149 USD/109 EUR/£95 GBP inc VAT for all registered BFD2, BFD Eco & BFD Eco DV owners.
More information: FXpansion / BFD Eldorado