G-Sonique has announced that its Psychedelic Spiral S1 plugin is now also available for 64-bit Windows.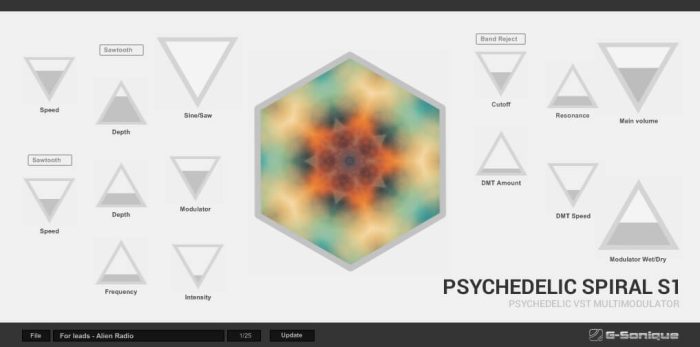 Psychedelic spiral is unique VST effect created mainly for effecting psytrance melodic leads, darkpsy FXs, psychillout leads and beats, hitech fxs, but can be used also for experimental genres, film music, glitch, ambient, or any progressive music style.

If you are bored of "recycled" psytrance which is always sounding almost the same track to track artist to artist and you are want to transform your leads/beats/pads/fxs to something new and futuristic, Psychedelic spiral S1 is something for you.
The Psychedelic Spiral S1 plugin is on sale for 17.90 EUR for a limited time (regular 26.90 EUR).
More information: G-Sonique