G-Sonique has announced the release of its Psytrance Drum Kit 2, the follow up to the popular sample pack featuring a collection of 900+ sounds for Psytrance producers.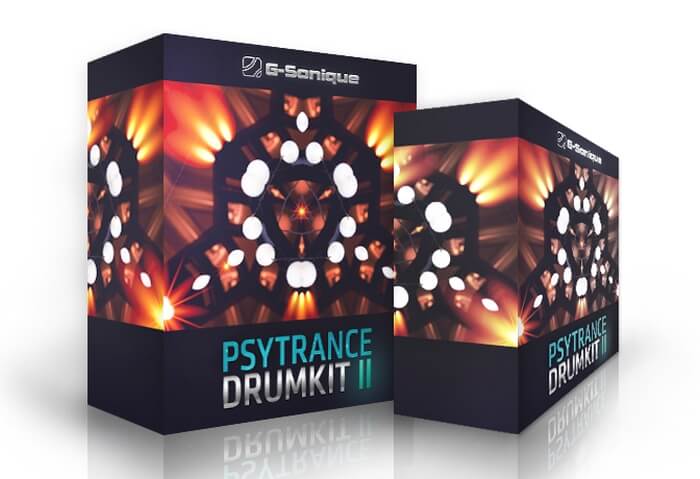 Psytrance Drum Kit 1 was released 8 years ago. It was very popular sample pack used by many famous psytrance producers worldwide (see our artist page). Many killer tracks which destroyed festival dancefloors and clubs worldwide were produced with PSK1.

While psytrance drum kit 1 is still very popular this music genre has changed its sound and new sub-genres were born. Now kick drums used in popular psytrance are heavier, more fat and massive, hihats are more creamy, claps and snares are more smooth and robust, there is lot of influences of other genres like house and minimal. Also DSP processing power, algorithms of DAWs and plug-ins are now better so tracks are sounding better, crystal clear, louder and fat comparing to 10 years old tracks, same happens with samples because technical improvements allows better sound quality of samples production.

So it was right time to make Psytrance Drum Kit 2 with actual psytrance sound! Almost 2 years of hard work, but PSK2 is here, even better.
Psytrance Drum Kit 2 features
48 Blips & Clicks.
95 Claps.
140 Electronic Sounds & Hits.
110 Hihats (Open & Close Hats + Special Fx Hats).
77 Kick Drums.
26 Metal & Mechanical.
170 Minimal & Proggy + Experimental Sounds.
74 Percussions.
76 Snares.
93 Twisted & Psychedelic Drums/Sounds/Percussions.
The sample pack is on sale for the intro price of 18.90 EUR for the first 100 customers (regular 34.90 EUR).
More information: G-Sonique