LVC-Audio has announced a limited time sale on its plugins in support of the Salvation Army's relief efforts in the Bahamas in the wake of Hurricane Dorian.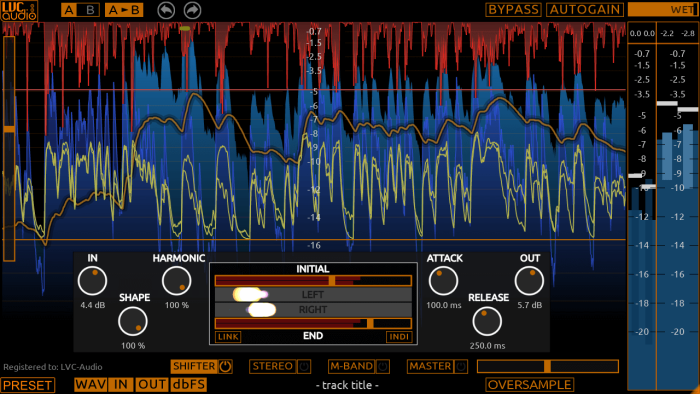 LVC-Audio just finished a Labor Day sale, but I think another "special sale" is in order to help victims of Hurricane Dorian in the Bahamas.

The sale will be for 33%-off any order. For every sale, I will split the remaining value and donate to the Salvation Army for hurricane relief in the Bahamas. For example, if you buy $100 worth of plugins, your sale price will be $66. The donation for hurricane relief will be $33.
The offer is valid for all LVC-Audio plugins, including the T-Chain modular channel strip, Clipped-MAX clipping tool, HotPhuzz saturation plugin, Limited-MAX mastering limiter, and more.
Use coupon code DORIAN in the cart to take advantage of this offer. The sale will run until the end of September, 2019.
More information: LVC-Audio