GForce Software has announced the release of The Streetly Tapes – Vol 3, the final part of the Streetly Tapes trilogy of expansion packs for M-Tron Pro.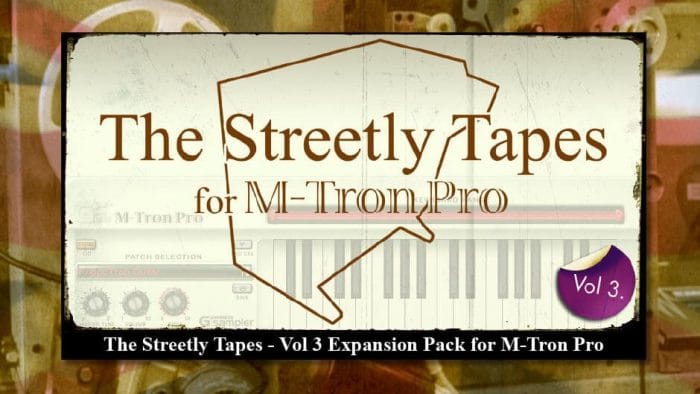 The Streetly Tapes – Vol 3 contains 26 tape banks curated from the original EMI tape-based 'Tron M400 archive by Martin Smith and made available exclusively to M-Tron Pro users.

This unique expansion pack provides the last word in authenticity and is an essential add-on for the award winning M-Tron Pro, the definitive 'Tron-centric plug-in instrument.

The Streetly Tapes – Vol 3 Expansion Pack For M-Tron Pro is available from the GForce Software web shop for £49.99 (approx $72.00).

Sounds: 15 Choir, Alto Sax, Bradley Orchestra 2, Celeste, Cello Viola Mix, Clarinet, Classic Strings, Fairlite Swanee, Female Choir, Hammond Organ, Hammond C3 Clean, Layered Choir, Mixed Brass B, MkII Brass, Moogy Whoosh, Muted Brass, Piano, Pump Organ, Sad Strings, Trumpet, Vibes No Vibrato, Violin, Watcher Mix, Wine Glass and Woodwind 2.
The Streetly Tapes – Vol 3 is available for purchase for the introductory price of £24.99 GBP ex VAT until February 16th, 2016 (50% off regular).
More information: GForce Software / The Streetly Tapes – Vol 3