Ghost Syndicate has launched its latest sample pack Redout Beats, a collection of slamming drums, devastating bass and experimental sound design.
In this new pack, distorted subs and modulated vox chops collide with percussion lines and twisted synthetic rhythms, bringing a unique blend of Future Beats, Hip Hop, Trap and Grime.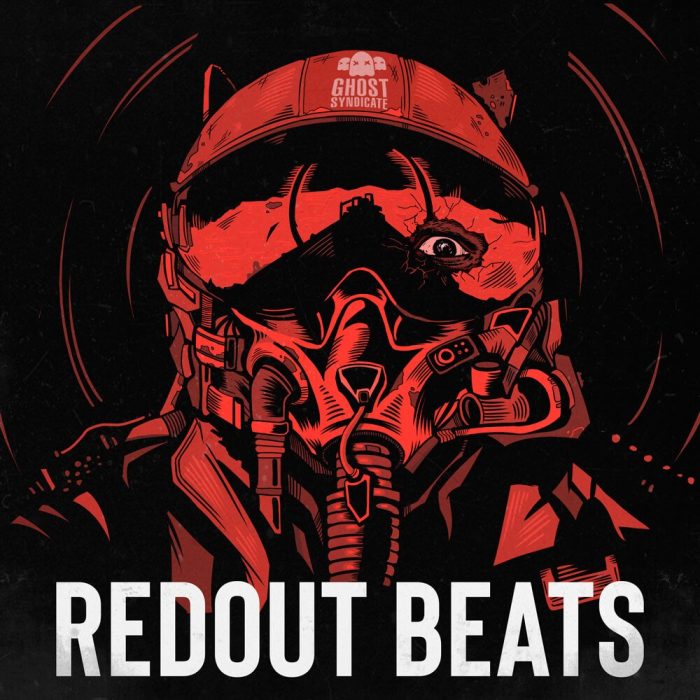 A redout is a dangerous state in which blood in your body suddenly flows to your brain, leaving you with acute headaches and a feeling like your head is exploding from the inside.

We didn't choose this name for no reason: the same listed symptoms occur when you listen to these samples, and they do get worse when you unleash them in your production.

Punchy snares? Chesty kicks? Rattling percussion loops? Come on, those epithets are for kids: the drums you're about to hear are razor-sharp tools that cut through your ears and pierce through your skin like rusty syringe needles.

Fat bass? Are you serious? Fat is exactly what keeps you from dancing! We cut it out, and fill our basses with truly insane muscle & energy. Loaded with these rumbling subs and cranky, ear-torturing mids, your tracks will leave no living body on the dance floor.

You like melodic synth sounds and chords? Well, we must disappoint you: the synth loops we've packed up this time are in the terminal state of decay, with harmony inexorably fading and making room for shrill percussion wails and moans of total, undisguised sickness.

Looking to make the atmosphere more interesting with diverse FX licks & one-shots? Miss again, interesting isn't really the case. The FX folder is contaminated with loads of spine-chilling shrieks and screechy bits that provoke imagery of flickering lights and broken machinery in an abandoned operating room.
Redout Beats features
550 individual 24 bit Wav samples.
197 drum hits.
34 FXs.
41 bass loops.
53 synth loops.
37 Stripped drum Loops (175 drum loops total).
50 808 basses.
Bonus: Ableton Live 10+ Drum Rack, and Ableton Live 10+ 808 Sampler Rack.
Redout Beats is available for £19.95 GBP.
More information: Ghost Syndicate