Ghost Syndicate has introduced its latest sample pack Ritual, a sample pack that unleashes the finest and the most mysterious there is in Techno.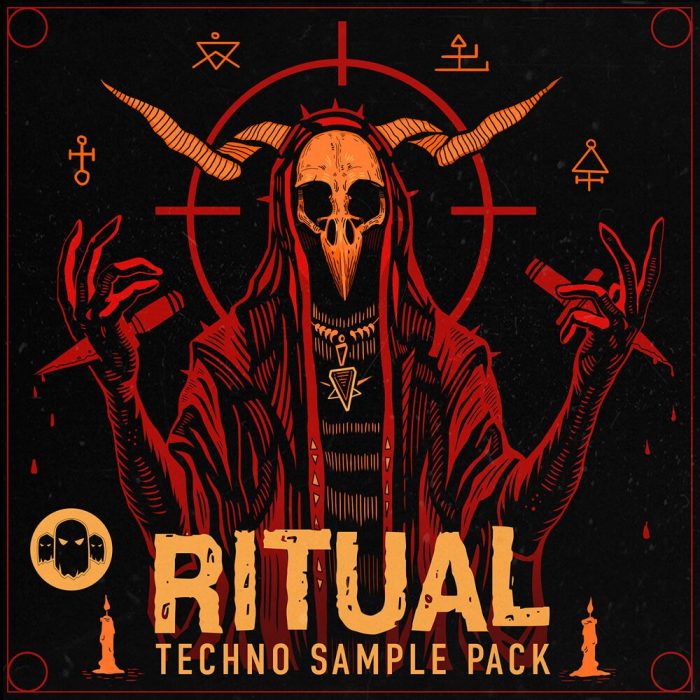 Techno is the space where industry meets spirit. It is a vision of the genre that we want you to get right – techno is not just about 4/4 kicks and loads of screechy metallic bits on top of them. It's a bizarre ritual that blows your head off, summoning forces long since forgotten, and yet so vaguely & unmistakably familiar to our souls.

'Ritual' is a collection of sounds crafted with one goal in mind – to allow you to take the listener on an enticing journey through dark, unexplored depths of techno: the music we love for its poise, its spirit, and its cast-iron core.

Inside this collection, you will find atmospheres of abandoned warehouses, drum patterns of malfunctioning machinery parts, synth lines resonating in the desolate industrial halls and background noises of broken power supplies. With 'Ritual' you're going to get a chance to breathe life into those sullen, dismal areas, transmitting the spirit of eternity through hordes of sweating bodies, raving, obliviously, to the everlasting beat of techno.
Ritual features
588 MB content, 24 bit 44.1 KHz.
127/130 BPM.
38 Atmosphere Loops.
32 Background Loops.
45 Bass Loops.
26 Drum Loops.
25 Hat Loops.
26 Top Loops.
67 Percussion Loops.
26 Kick & Snare/Clap Loops.
57 Synth Loops.
16 Fx Loops.
66 Kicks.
16 Snares/Claps.
59 Percussion Hits.
45 Hats.
The sample pack is available for £19.95 GBP.
More information: Ghost Syndicate