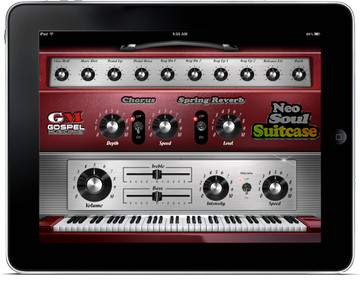 Gospel Musicians has announced version 2.1 of Neo-Soul Keys for iPhone and iPad.
This version is a universal version for the iPhone and iPad, which means that if you have already purchased for the EPs (Suitcase, Stage, Wurli, Dyno, EX5) for the iPad, then the the iPhone versions are free.

Version 2.1 is optimized for iOS 7 with new graphics and new 64-bit audio APIs for the new iPhone 5s. We have also added a virtual keyboard for both the iPhone and iPad versions as well.
All electric pianos are on sale until the end of December:
Suitcase: $6.99.
Stage: $4.99.
EX5: $4.99.
Dyno: $4.99.
Wurli: $4.99.
More information: Gospel Musicians