Prime Loops has released three sample packs by award-winning producer !llmind.
Hard A$$ Breaks features 30 completely original and unique drum break loops, played on live sets and treated by !llmind.
Drums, drums and MORE drums! As producers, we all know drum breaks are one of our main sources of inspiration. Those moments when the needle touches the vinyl, you hear a song, and all of a sudden, a solo drum performance happens! The dirtier & more texturized, the better.

Here, I've created a set of drum breaks for my fellow producers to loop, chop, eq, layer, hack & draw inspiration from, as I do. All 30 drum break loops are played by me, using a combination of live drum sets, transient effects & hardcore audio design & sound manipulation to deliver true punch, grit & vinyl DIRT. I even used techniques to make some of these sound like they were made on old school analog drum machines!

These drum break loops are sure to become a dangerous secret weapon in your drum arsenal.
Hard A$$ Breaks costs £19.95 GBP.
Claps On Fleek offers 55 claps with big personality, created & molded by !llmind using analog hardware.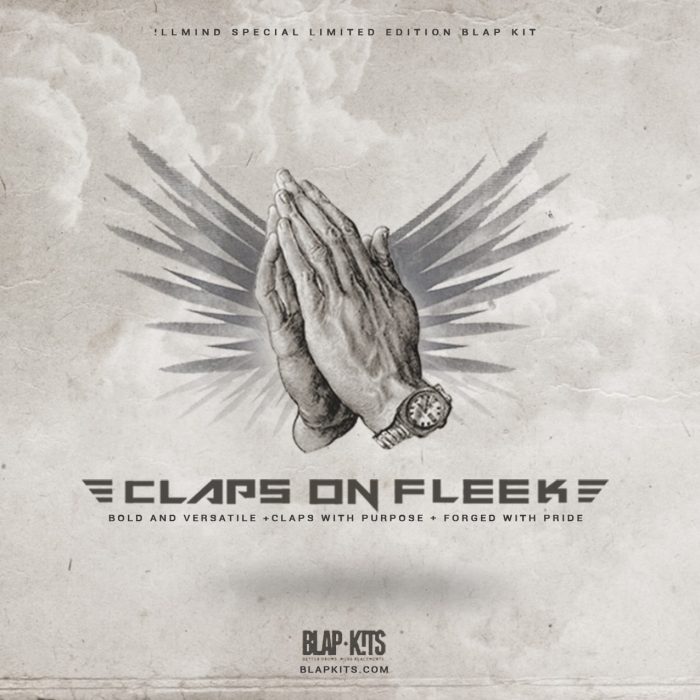 Crunchy, animated, snappy, dynamic & colored are a few words to best describe 'Claps On Fleek'. Finding that perfect clap is an on-going challenge for us music producers. To help solve this problem, I've created & molded a collection of claps with BIG personality.

Every clap was created from scratch, using a combination of live clap performances + various analog equipment with intense sound design. I take pride in creating sounds and textures you've never heard. This is no exception. An absolute must-have.
The Claps On Fleek pack is available for £19.95 GBP.
Blap Kit Volume 8 is a premium collection of over 140+ brand new drum sounds and loops.
The time has finally arrived! BLAP-KIT Volume 8 is probably one of the most anticipated drum kits to date. To think we've come this far, raising the bar on sound design every single time. This collection is all about TEXTURE. What makes a drum sound pleasant to the ears? Texture.

For this collection, our focus was on variety and uniqueness. Nowadays in an era where everyone is using the same types of drum sounds, we wanted to create a drum kit that alleviates this problem. We've got an innovative collection of kick drums, snares, claps, tribal drum loops, drum loop textures designed to layer, as well as a HUGE handful of percussion one-shots that act as ear candy when used in the right situations.

There are an infinite amout of possibilities with this collection when layering each sound. I've also included 'sound effect' one-shots, never before done on previous Blap-Kits. Your imagination will run wild with the possibilities of how to use these textures in your music. Compatible with ANY DAW, this collection is current, innovative & is sure to set the standard in modern music for years to come.
Blap Kit Vol. 8 costs £19.95 GBP.
More information: Prime Loops / !llmind