Heavyweight Bass has announced its 2016 New Year Giveaway, offering free presets, Ableton packs and samples throughout January.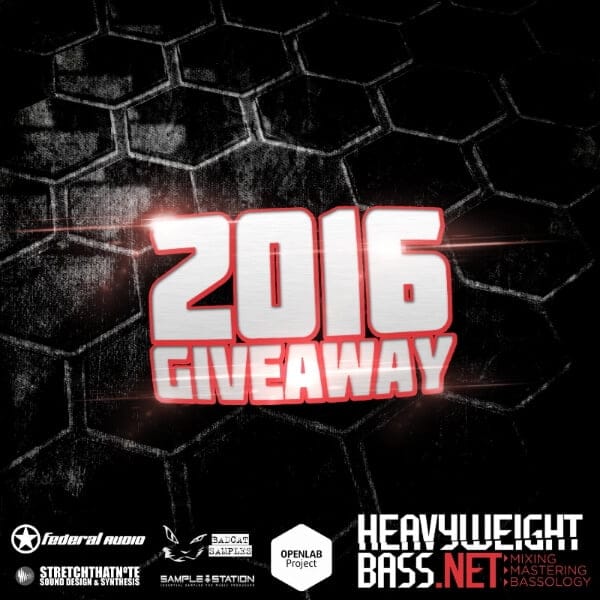 And to get things moving into 2016, we're once again running the Heavyweight Bass Giveaway, only this time BIG and BETTER!

Throughout January we will have one new giveaway pack every week, for 4 weeks, for you to get your grubby little hands on!

Yep, that's right, not just ONE but FOUR giveaway packs….As Monty Python's Life Of Brain so elegantly put it, "You lucky, lucky bastard !"
The first part of the giveaway is now available, a selection NI Kontakt Modules by Eddie Bazil of Stretch That Note.
More information: Heavyweight Bass