HISS and a ROAR has announced the release of Timpani X Friction, a sound library that offers a fresh approach on the timpani percussion instrument.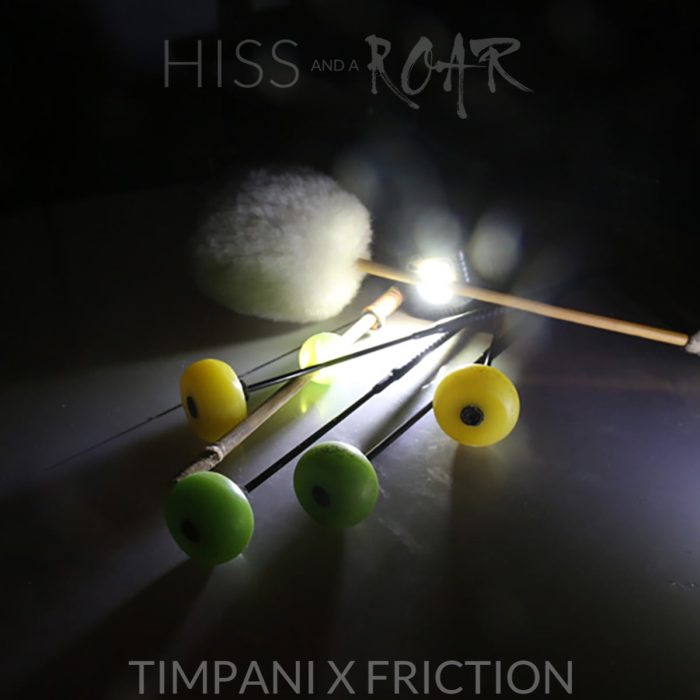 We managed to pick up a beautiful vintage pair of Ludwig Timpani and while researching extended techniques came across the incredible Superball friction mallets created by Czech percussion mallet genius František Škrla. These mallets are capable of producing extraordinary harmonics, ranging from gentle pure tones through to aggressive vibrational swells that almost evoke feedback!

Our subwoofer loves the bass frequencies generated, but at half speed this library becomes both mesmerising and terrifying! Of course we also explored hits and impacts with a range of mallets, with some evoking an acoustic 808 boom, but interesting variations were also captured by applying pitch bend to the timpani while it was detuned, with pressure applied direct to the surface. We also experimented by wetting the timpani membrane to create squeaks and scrapey elements, and also achieved some surprisingly good results by bowing mallets!

Captured with a pair of Sennhesier MKH8040 ORTF close up and MKH8020 omni pair overhead, the resulting 8.7GB library is an extraordinary and rich resource for creating iconic sounds – check out the Making Of video, along with the Soundcloud previews for a taste of the creative potential!
Timpani X Friction costs $79 USD. Use coupon TIMP at checkout to save 33% off your order. The offer expires November 24th.
More information: HISS and a ROAR