Homegrown Sounds has announced Vortex, a multi-timbral sequencer instrument for Windows.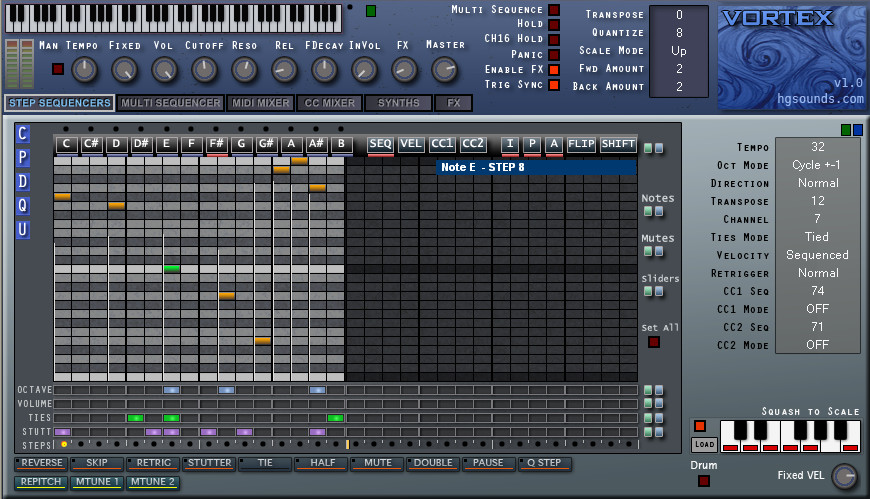 Vortex is a 'break through' VSTi Multitimbral Sequencer, equally adept as performance player or studio composer. It contains dedicated synths for each of its 12 sequencers … or, if you prefer, you can output any sequencer's generated midi to your software or hardware instrument of choice … all internal synths, all midi output to your synth or any combination of the two on a sequencer by sequencer basis … it's up to you!

It is a performance instrument with an emphasis on quick and easy music creation and is ideal for creating a dance/RnB/electronic foundation, although it can be used to make almost any style of music. One of it's most fun and useful features is the series of real-time triggers which allow manipulating the sequences with effects such as Stutter (and programmable stutter), Restart, Half tempo, double step, note ties and mute amongst others. An octave of your keyboard is reserved for the triggers allowing easy sequence transformations. When sync mode is enabled, once all triggers are released the sequence will revert to it's former playing state.
Vortex is still in beta (stable) and can be purchased for $70 USD until the official release, scheduled for mid March. The regular price will be $140 USD.
More information: Homegrown Sounds