Homegrown Sound has announced an early bird deal on its new Group Buy for the Serenity wavetable synthesizer instrument for Native Instruments Kontakt 6.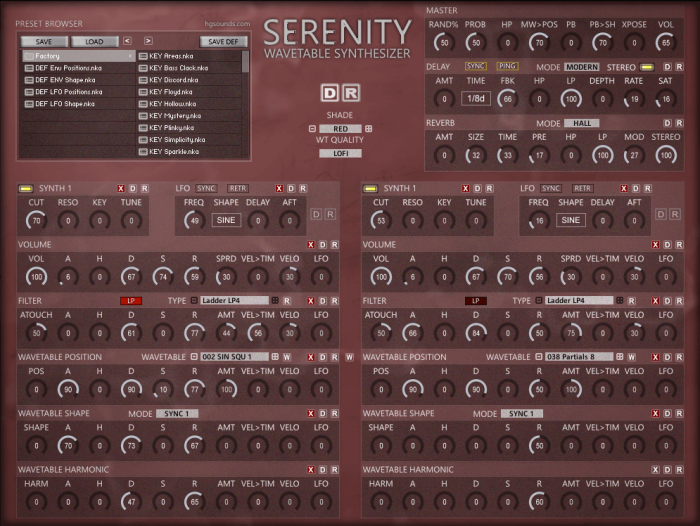 The Group Buy will officially start in Mid November but is available as an early bird deal with access up to level 3 as they are achieved.

This years Group Buy explores the Wavetable Oscillators introduced with Kontakt 6. The aim is to explore different approaches to utilizing them in interesting ways. There will also be 700 unique Wavetables developed exclusively for the Group Buy. There will also be a couple of Midi Instruments as well as an Euclidean Drum Machine.

This is the 4th annual Kontakt Group Buy and the process is that products are developed as the Group Buy progresses. Some are still just ideas and may adapt depending on feedback, many great ideas have influenced the Instruments in previous years.
Serenity features a dual wavetable synth engine with dedicated AHDSR envelope for each synth for controlling volume, filter cutoff, wavetable position, wavetable shape and wavetable harmonic.
Level 3 of the group buy will unlock Equilibrium, another dual wavetable synthesizer instrument.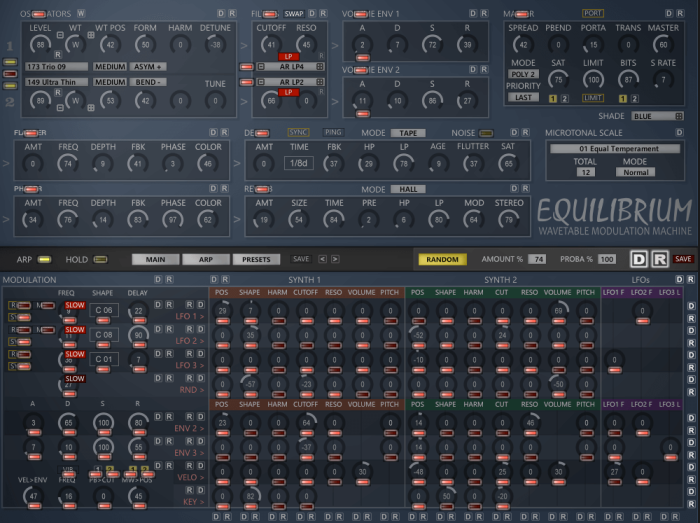 Equilibrium is a Dual Wavetable Synth which includes an extensive Modulation Matrix which makes it a Modulation Monster! The Sources available are 4 LFOs, 2 Envelopes, Velocity and Key Position.

There is an Advanced Arpeggiator which has dedicated Sequencers for Wavetable Position and Shape, as well as a Sequencer that can choose between Wavetable Harmonic, Cutoff, Resonance and Filter Decay.

There is Microtonal Scale support with a large selection of Scales to choose from.
You can now join the group buy for $24.99 USD. Note that the instruments in this group buy will require the full version of Kontakt 6.
More information: Homegrown Sounds