House of Loop has returned with Minimal Dub, a sample pack featuring a collection of sounds by Tripio X.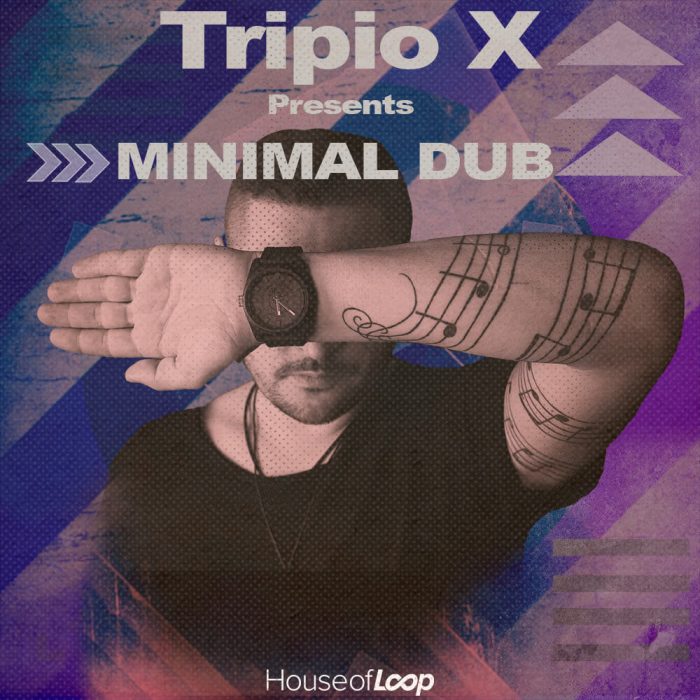 Many producers want to make it Big. And most likely You are included in that group. If You are wanting to explore or create Minimal Dub then following a successful artist in the genre might be a good first step. For those that want to be recognized in their music might ask "but, what does it take to get there?" For an artist known as, Tripio X, "rich experience and indisputable talent" are some words that have been mentioned in his case; as well,

"never compromising" is another. The means for you here are these loops called "Minimal Dub". Tripio X has been working in many places in the music scene, clubs in places like: Ibiza, London, Berlin, and Miami. He seems to draw influences from: Suruba X, Serkal, Baile Musik, Deep Tech, Yoruba Grooves, and Act Natural. You will have clear and ryhthmic club drum samples that include backbeats that are not overpowering, you can let your music breathe and have room to make music that will have groove and rhythm. These are great for tracks that you don't want to stray far from having your listeners dancing to the main beat.

If you are a producer that likes a similar "hands on approach" then, these loops give You the ability to freestyle anywhere in between and You will have a great deal of "playing" or "experimentation" room for that, and the song will not be too complex or cluttered.
Minimal Dub features
22 Perc Drum Loops 120bpm.
22 Full Drum Loops 120bpm.
21 No Kick Drum Loops 120bpm.
18 Full Drum Loops 123bpm.
18 No Kick Drum Loops 123bpm.
18 Perc Loops 123bpm.
15 Bass Loops 120bpm.
15 Bass Loops 123bpm.
25 Music Loops 123bpm.
20 Pad.
25 Efx.
20 Bass Shots.
20 Synth Shots.
15 Hi Hat Shots.
15 Perc Shots.
20 Kick Shots.
15 Clap Shots.
4 Battery Patches.
44 NNXT, Kontakt & EXS24 Patches.
The sample pack is available from Loopmasters for £21.95 GBP, with parts also sold separately.
More information: House of Loop