HyperSynth has released version 1.4 of XEditor, a freeware editor for advanced controlling over the Xenophone synthesizer in your DAW.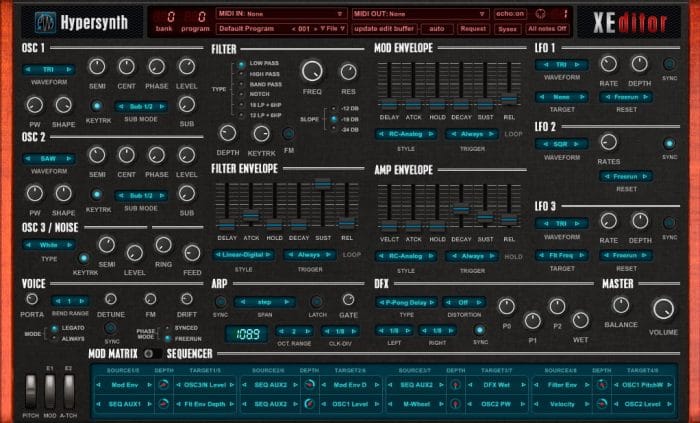 In this release the request patch and sysex tools options are unlocked which bring several features that are critical for designing, backing up and previewing patches (in sysex format) without using a third party software. For accessing all the new features, Xenophone owners must upgrade the hardware firmware to v1.71.
Changes in XEditor v1.4
Added request patch from Xenophone memory (edit buffer and selectable programs).
Added option to load sysex files into the editor.
Added option to send sysex files via XEditor to Xenophone.
Added option for saving Xenophone programs as sysex file.
Added new MIDI controller Input (back panel).
Added indicator LED for MIDI out traffic.
Fixed update issue of "program number" segmented display.
Added documentation; PDF.
The XEditor is available to download for Windows (VST).
More information: HyperSynth