HyperSynth has released version 1.6 of the operating system firmware for its Xenophone advanced analog mono-synth with 100% analog signal path.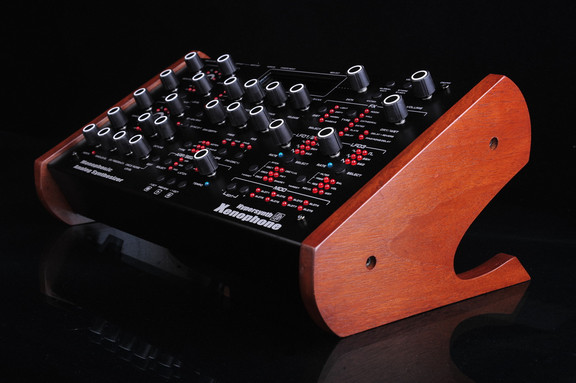 In this new release the memory management system is optimized and expanded from 512 preset locations to 896. Besides the UI is improved in a way to minimize menu jumping.
Changes in Xenophone OS v1.6
Expanded memory size from 512 to 896 presets (Added banks 4, 5 and 6).
Added UI-Fixed mode for ENV edit-pages which temporarily activates Display-Mode=Fixed in Jump Mode.
Added new Display-Mode: locked, that disables all the panel knobs.
Added option to disable MIDI aftertouch in global menu.
Updated LFO1/3 edit pages, now rate and depth can be edited at the same time.
Fixed issue that did not allow [store] button to function in Display-Mode=Fixed.
Updated documentation; PDF.
Hypersynth has also announced that the tilted version of Xenophone synthesizer is back in stock and available for order. Shipping is free for EU residents, this offer ends soon. The Xenophone is priced starting at $899 USD (excluding tax).
More information: HyperSynth / Xenophone