Hzandbits Sound Effects has announced the release of Industrial Exteriors I, a collection of exterior ambiance recordings of factories, ports and other industrial sites.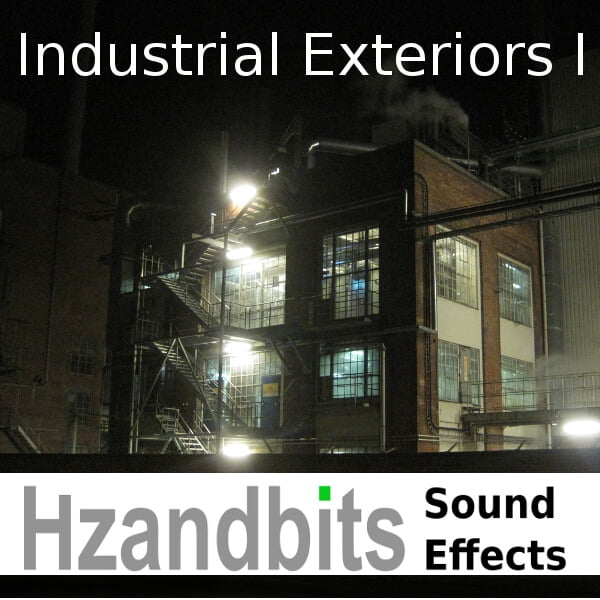 Ambient recordings from various industrial sites, including the port of Aarhus with its bulk cargo and container terminals. Most of the sounds are quite generic though, and could be used in many different contexts. Some recordings are teeming with activity, while others feature deserted, yet humming and droning, industrial landscapes. Lots of hvac with fans and pumps. Containers are moved, gravel is unloaded, engines are running. Very little wind, and hardly any legible speech. A few of the sounds are cut as seamless loops.

A few sounds appear in both mono and stereo versions, where the stereo version are X/Y derived from the M/S source files and the mono versions are simply the Mid channel. I did this, because most people seem to prefer X/Y files for post-work, rather than M/S – but a down-mix of X/Y to mono would be inferior to using the original Mid-mic signal. 4 of the sounds were recorded with a quasi binaural setup (see the FAQ for more on that). All sounds were captured in Aarhus, Denmark.
Industrial Exteriors I features
Industrial area exterior ambiances.
Hvac, conveyor belts, pumps, trucks and more.
X/Y Stereo and Mono sounds (decoded from M/S).
Searchable file names.
Secure Amazon S3-powered download.
Metadata included in CSV and ODS (OpenOffice) formats.
3.14 Gb of sounds, all recorded and mastered at 24bits/96kHz.
Industrial Exteriors I is available for purchase for $32 USD.
More information: Hzandbits Sound Effects / Industrial Exteriors I