Iconfactory has released a new free icon pack: Dine-O-Matic.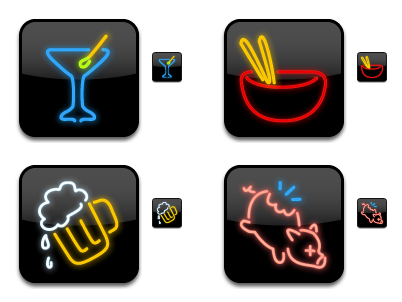 Now you can experience all the fun on Dine-O-Matic wherever you want to! Use these for restaurants in your address book, fancy dock decorators, or print them out and trade them with your friends!
These icons are from the popular free Dine-O-Matic desktop widget (Mac OS X 10.4 or later).
Visit Iconfactory for more information.